I had a bike fit at Speeds Cycles in Bromsgrove today, something I felt was necessary based on my list of injuries. I've only ridden the bike once but already felt there was room for improvement. Lovely folks, specific thanks to Owen for the time and thoroughness and Hannah for the coffee!
First up Owen checked my cleats and ended up making some fairly significant adjustments to get foot/knee/ankle position right. First up was locating the bone in the side of my foot with a very technical masking tape and pen!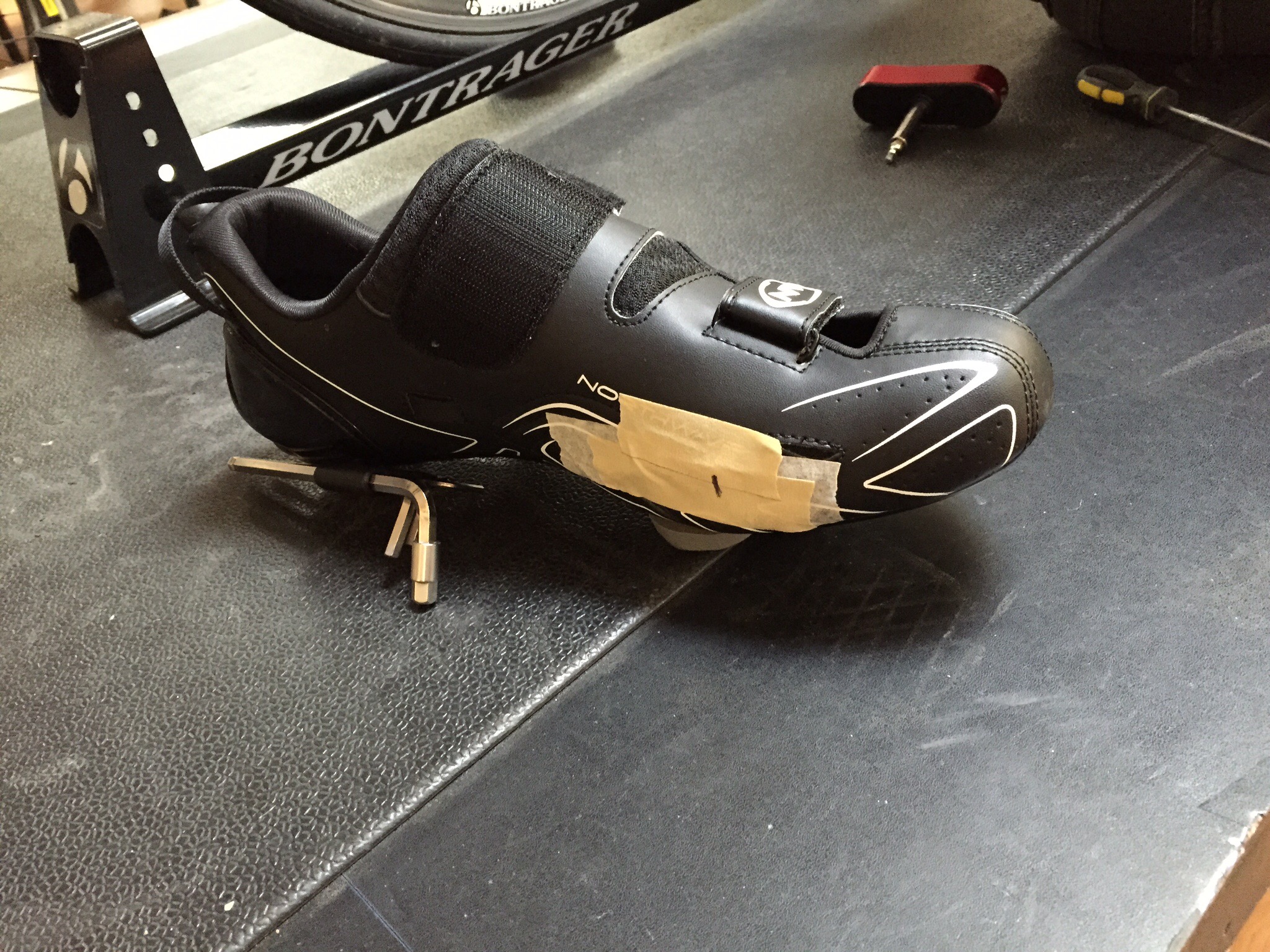 With this located we adjusted the fore and aft position. After some pedalling and the extensive use of frickin' laser beams we were able to fine tune the side to side position too. At this point it became obvious that I need to work on my foot position on my right leg, I assume that the knee injury is to blame, as I am not keeping my right foot flat on the pedal stroke.
Next up we moved the saddle back by about 10mm to align my knee correctly over my foot, the laser beams were back for this too!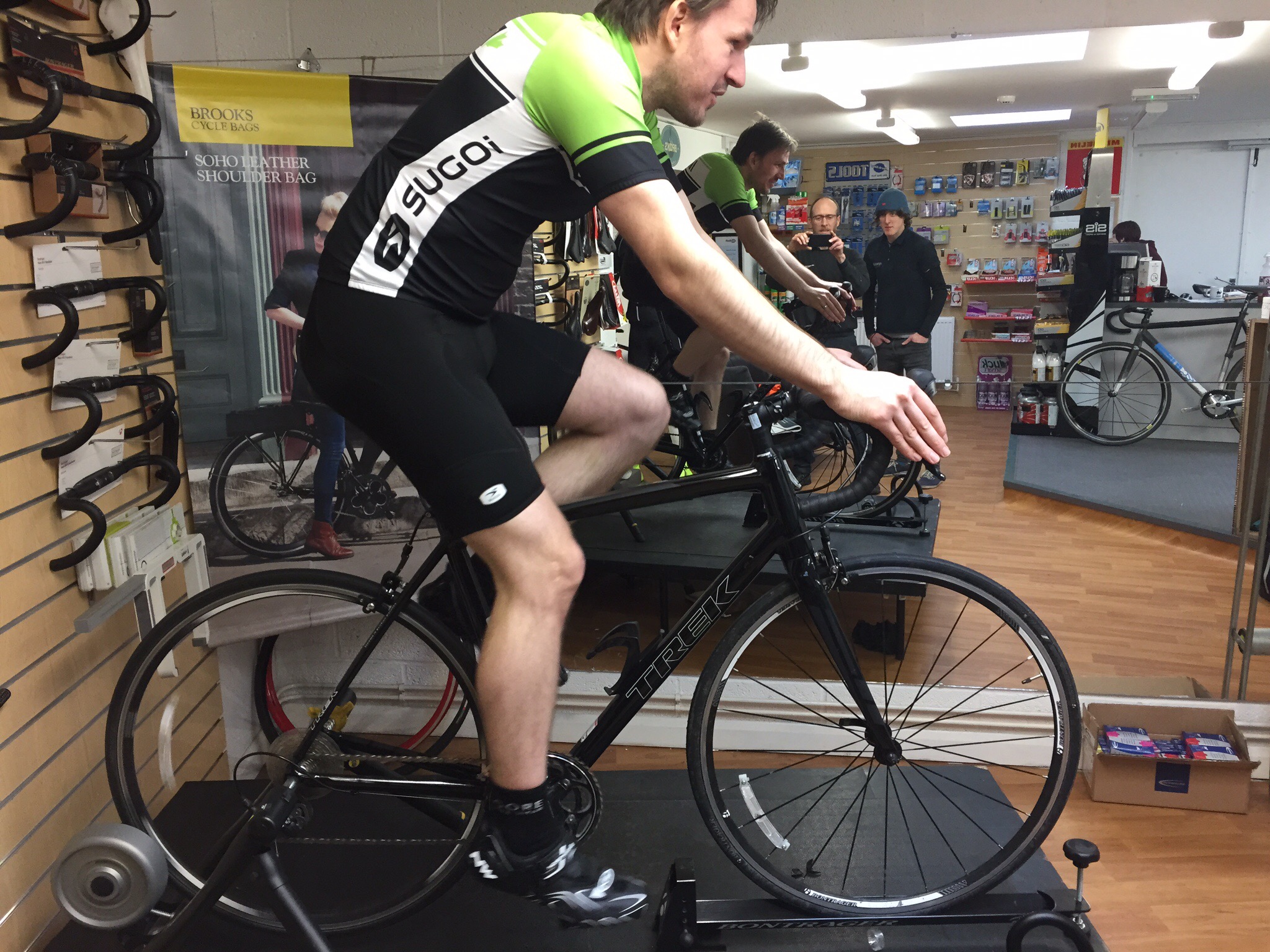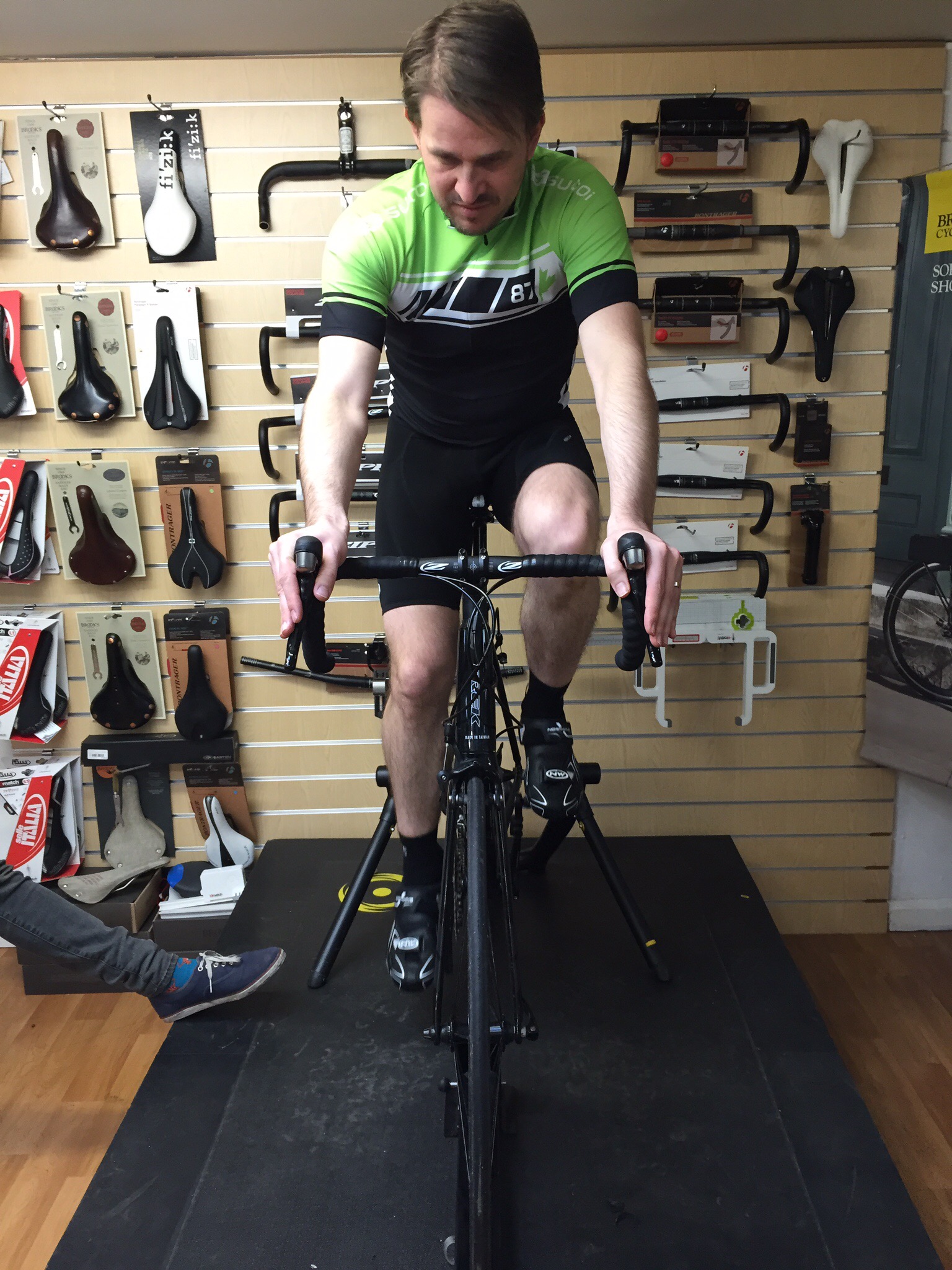 Moving to the front of the bike, we measured my shoulders and discovered that I needed some slightly narrower handlebars. The standard fit on my 56cm frame were 42cm wide which were making me v-shaped at the front. As a result we ended up with some Zipp Service Course 70. They have a few other bonuses, they're lighter, the drops are more comfortable and the top of the bars is flatter and also more comfortable.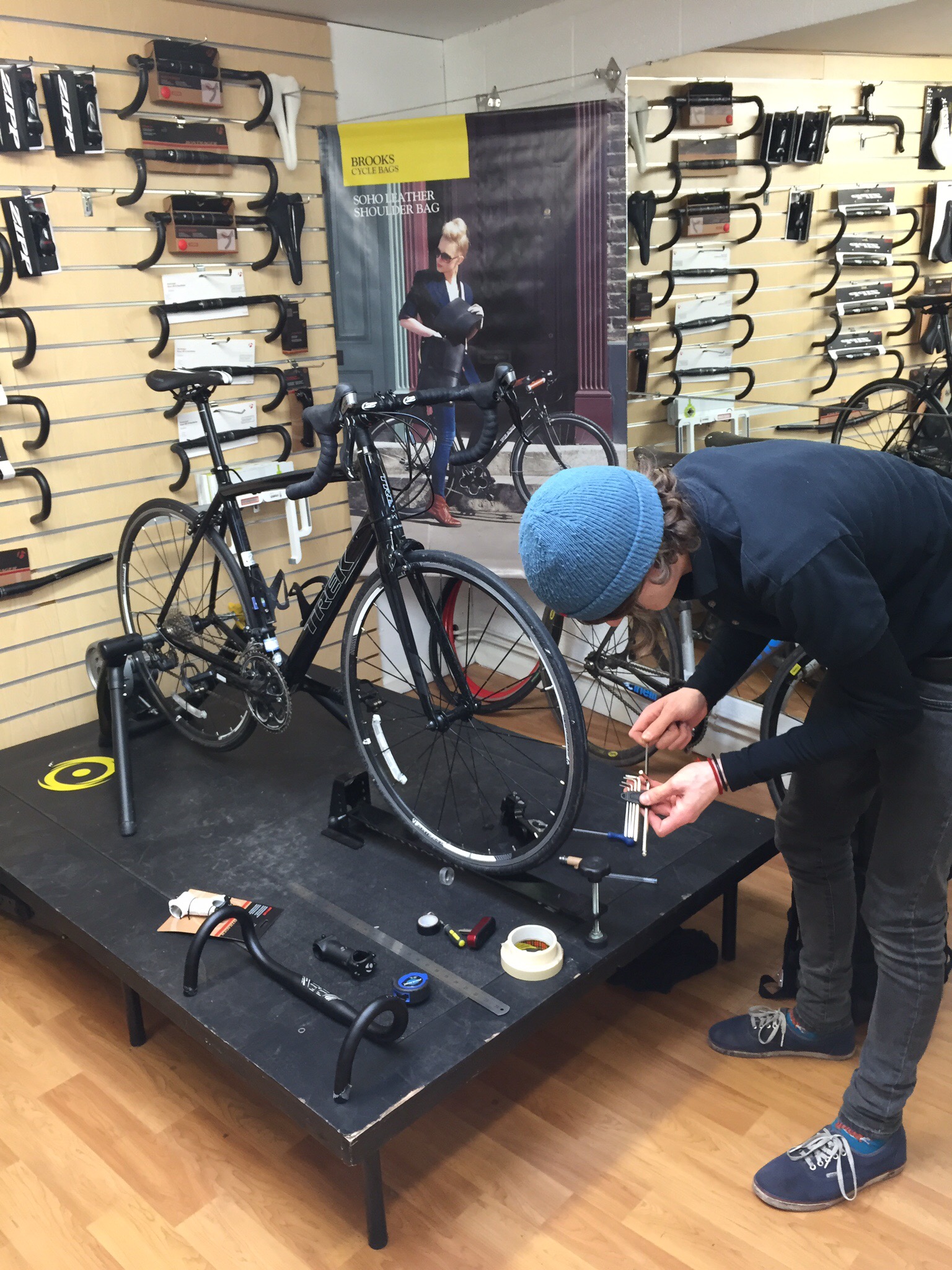 After we'd got the handlebars the right size next we needed to work on my forward reach; this was one of the areas I had identified as needing work as I had been struggling to reach the hoods comfortably. We tried a shorter stem, this was a 90cm in the pictures, but reverted back to the standard 100mm after further analysis.
We added an additional 3mm spacer to raise the bar up and also reversed it to get a positive 7 degrees as my core isn't strong enough yet to get down low enough.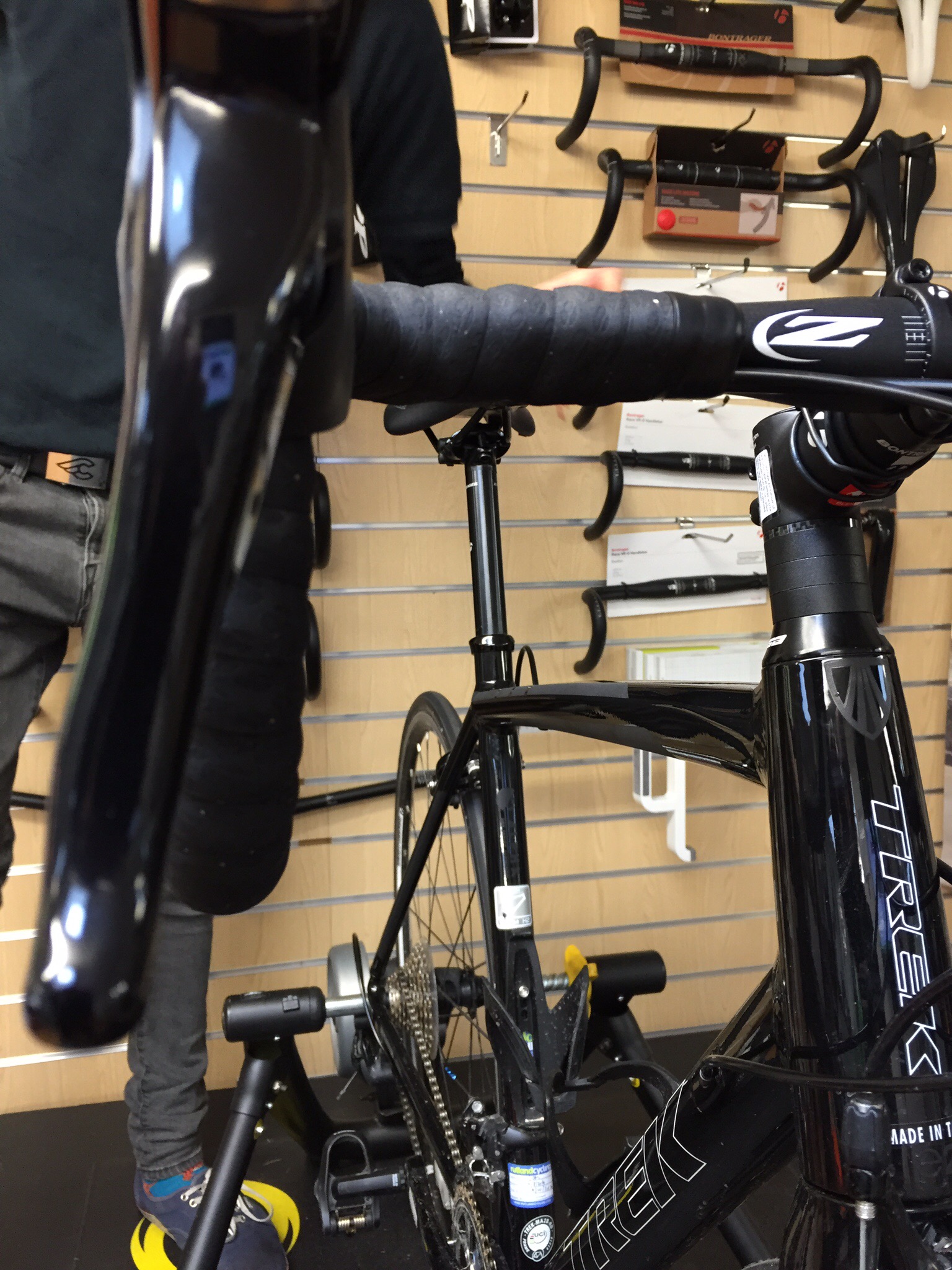 Overall feel much more comfortable but have been asked to pop back after a few rides to update Owen and make any tweaks if necessary.
Thanks guys! Great value for money!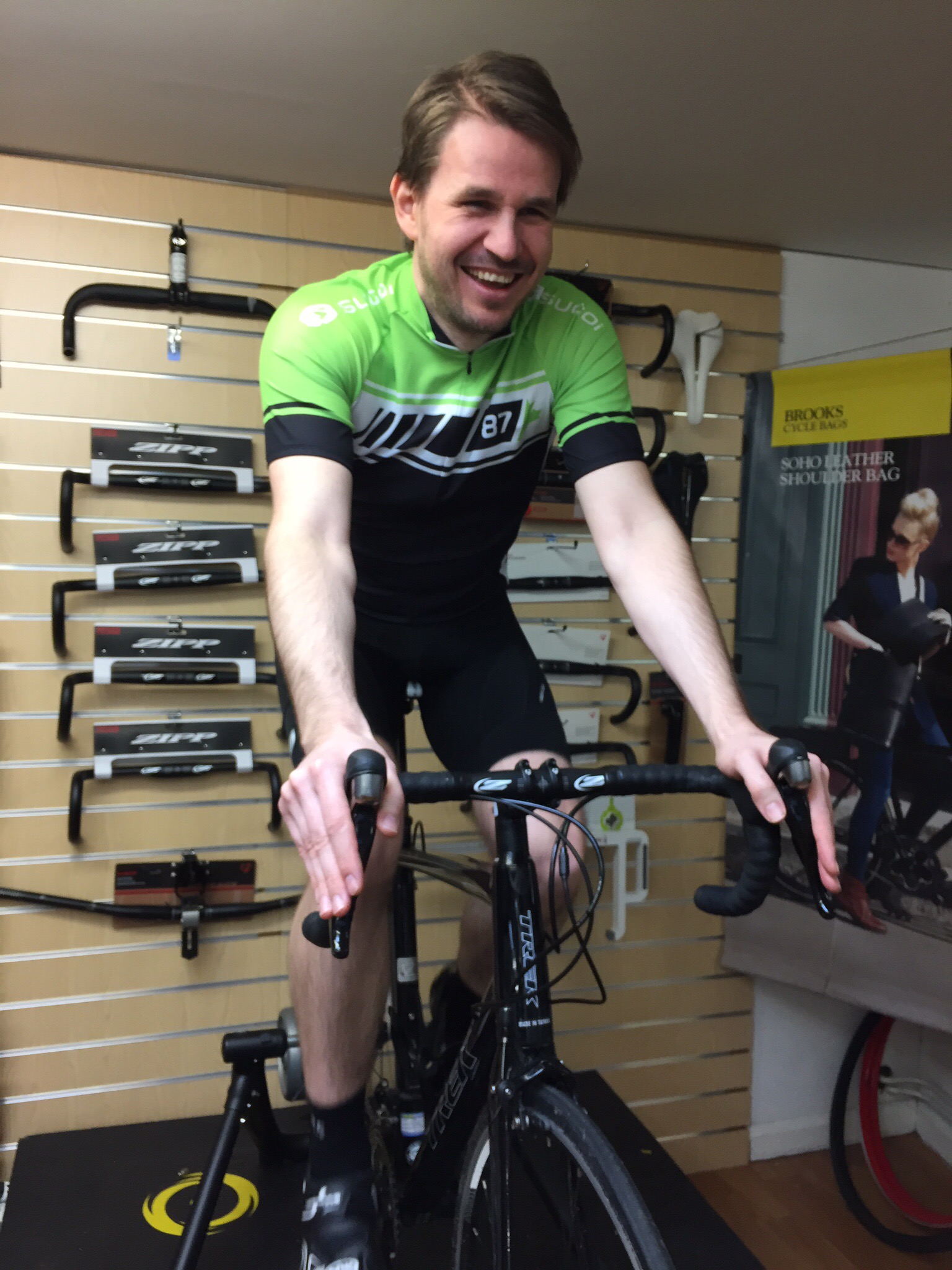 Finally I did try to swap out for this beauty at the end, right frame size, right handlebar size, right colour…. Wrong price mind and I think Hannah Drewett would miss it!