A minor milestone in a cyclists life, today was my first 100km ride. It was a fairly leisurely affair with Anth and Andrew from the BRAT Club. Before we set off Andrew had mentioned that there was just the one hill. What he had failed to mention was the full extent of the hill, I have enclosed below an overall Elevation map of the route. Can you spot the hill?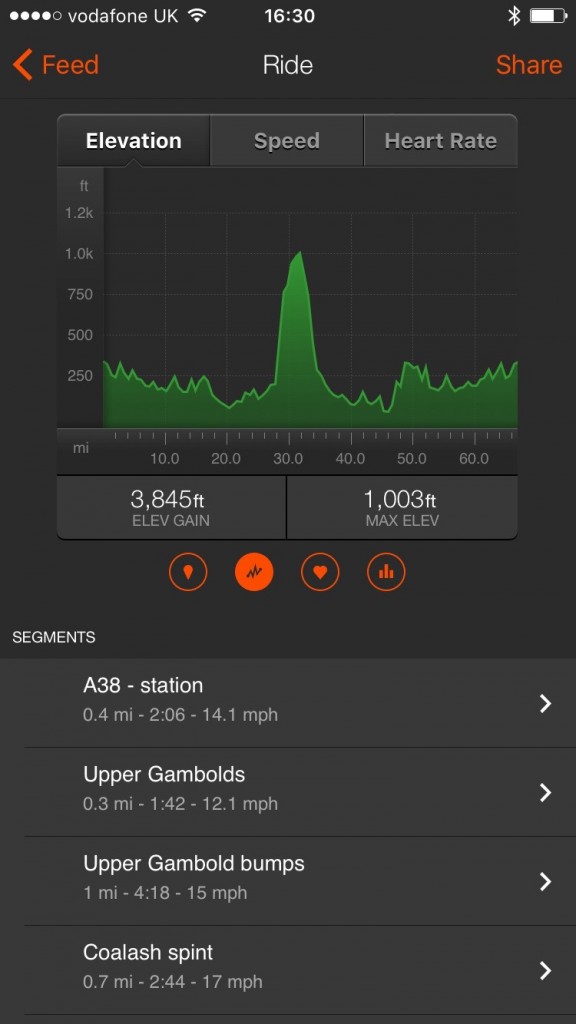 I saw gradients has high as 16% on my Garmin as I went up, so certainly not for the faint of heart. I encountered a classic cyclist on the way too, struggling up the hill until I drew level and then felt the need to demonstrate his prowess by powering away. Fair enough he left me on the less steep bits but had nothing when the gradient hit double figures. Bizarre attitude but hey…
A very pleasant ride out overall, it was uncharacteristicly warm for the time of year, never dropping into single digits. It was also a touch on the muddy side, once more highlighting my need for some mudguards!!!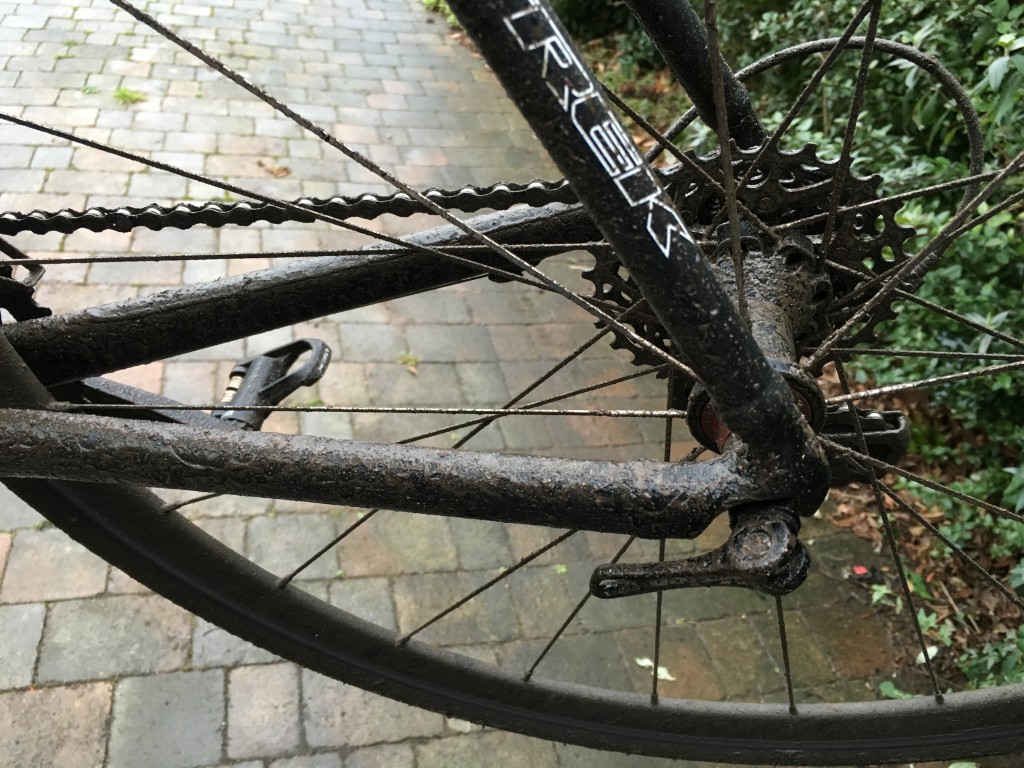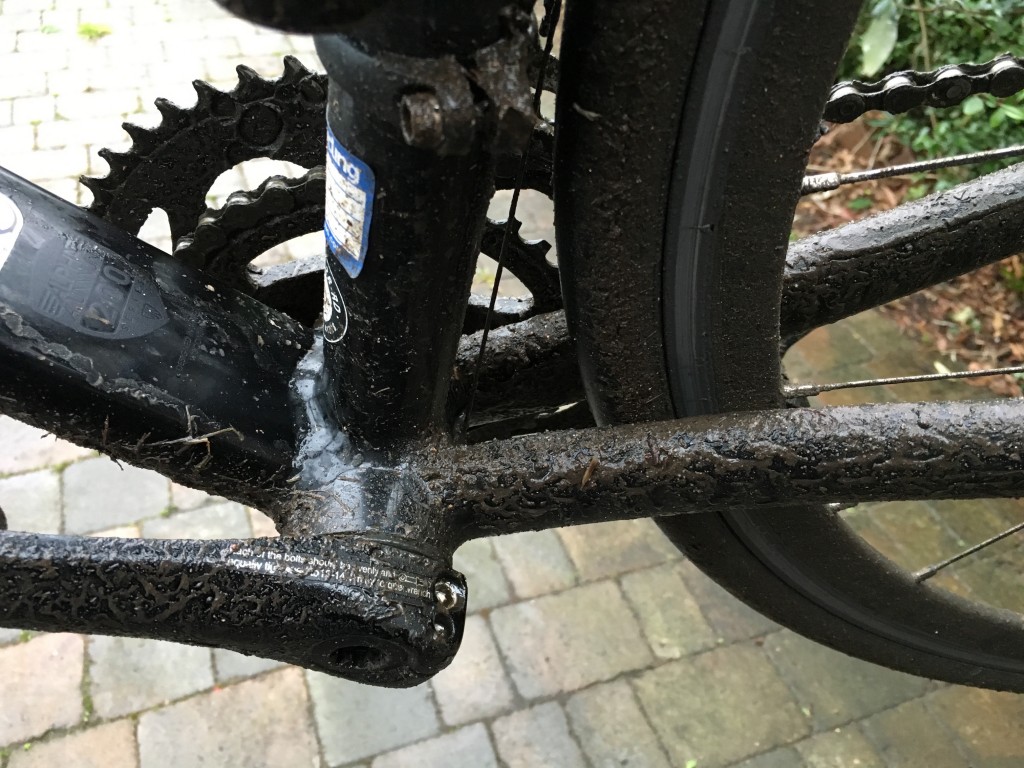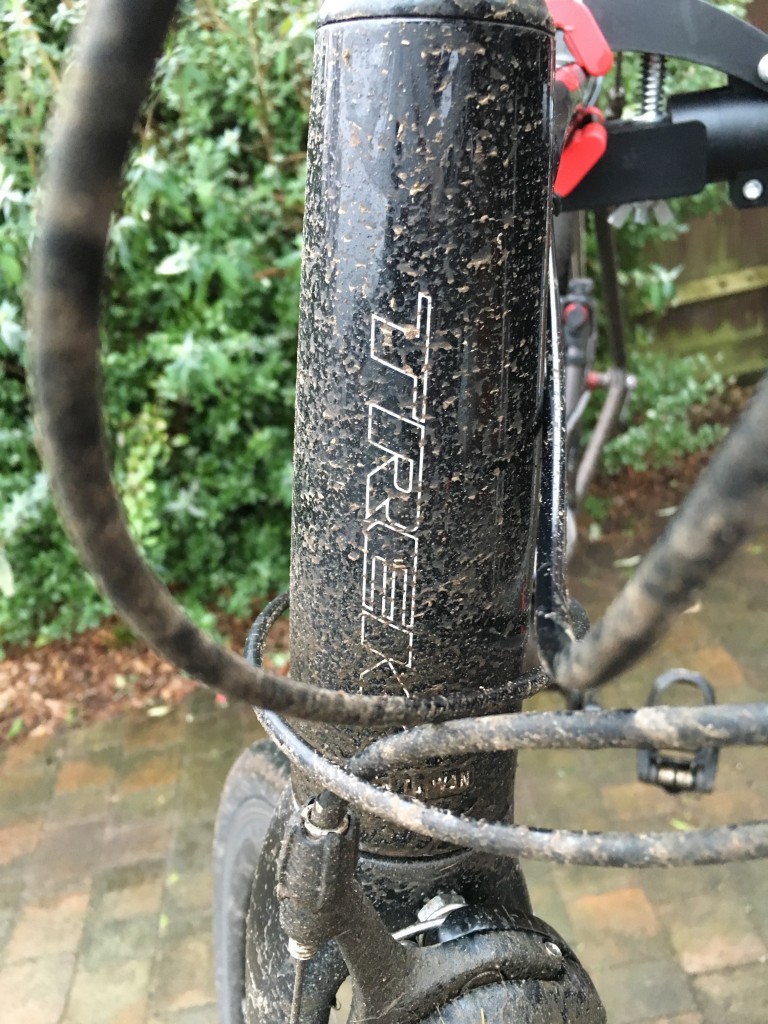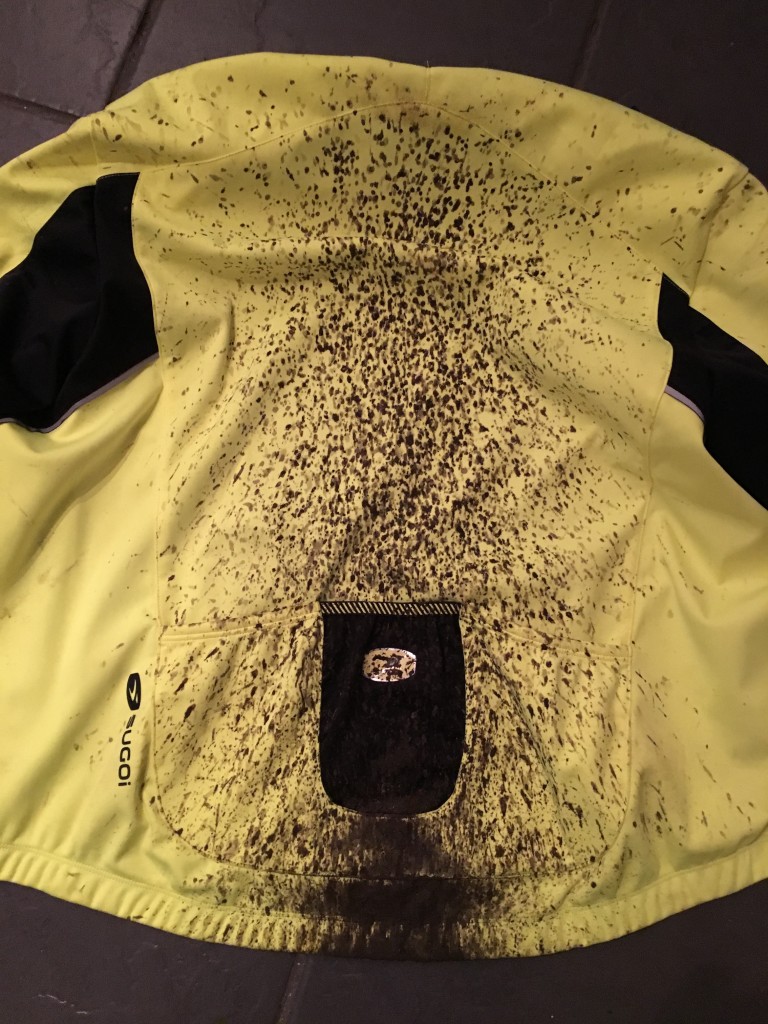 All of my recent training appeared to have helped too (thankfully!) as my legs felt pretty good throughout, even when the hill just kept on going! I was even happier as I've only been riding my bike for just over a year!
Another first was my discovery of the base layer. I've usually ridden with another cycling jersey underneath my jacket but having recently picked up a Gore long sleeved base layerand I'm converted! I felt the perfect temperature throughout the ride and never sweaty or clammy.
A final important note for all, the Carrot Cake from the cafe at Broadway Tower was excellent – a good sized portion too which was very much required after the hill!! Apparently the Coffee and Walnut is also worth a look too….