After my limited success in gaining ballot entries to significant sporting events in London, I didn't expect much from my RideLondon application. A group of friends had also applied, with the ill conceived idea of us riding together. As it stands no-one else I know got in, but I did! A huge difference from my success rate with the Marathon!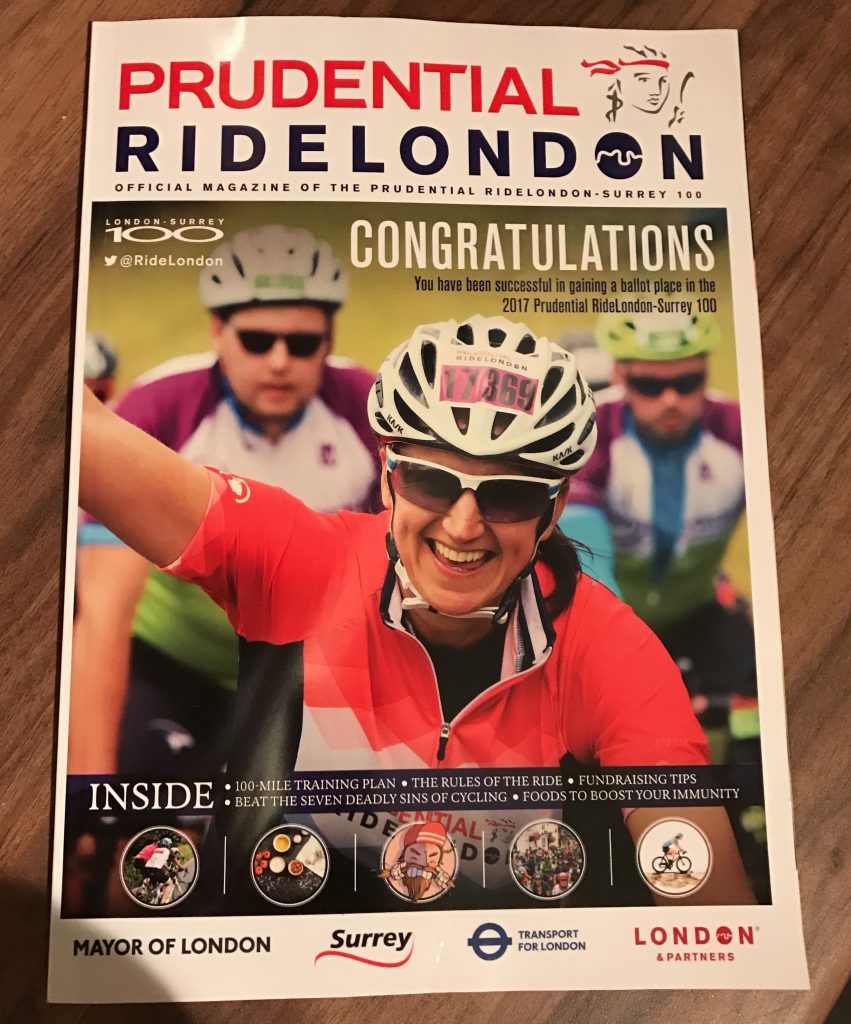 So, on Sunday 30th July 2017, i'll be lining up with a plethora of other Lycra clad folk for a lengthy jaunt around London and Surrey! I'm sure this will come in handy as useful endurance training for Weymouth too. Fortunately it turns out that one friend is taking part as she has a deferred place, so I may not be totally alone.
From everything I've read and heard, it sounds like quite an event. Fairly flat and fast to start, lumpy in Surrey and a steady descent back into London to finish.
The British Heart Foundation
As you may recall, my mother tragically passed away just before Ironman 70.3 Staffordshire last year. We now know the cause of this to be a heart attack. As a result I am raising money for the British Heart Foundation. By supporting the life saving research that they do, I hope can prevent others having to go through the pain my family felt last year.
I have set up a JustGiving page where hopefully many of you will be willing to make a donation.
JustGiving sends your donation straight to British Heart Foundation and automatically reclaims Gift Aid if you are a UK taxpayer, so your donation is worth even more.