It HAS been a while!
Apologies, I've not been posting recently! The good news is that the reason for this is that i've been training, sadly not entirely injury free but hey, baby steps!
Since my last post it has taken a while to recover from my calf injury and irritatingly it has started niggling again recently, usually as a result of training on brick sessions – so not ideal really! I've gone back to basics and have been training with my wife, who is getting back into running. By training with the good lady I run at a slower than usual pace which has been great for getting my legs back into it, so here's hoping it's good for the long game.
So, what have I been up to? In no particular order:
Joined a new/another triathlon club.
This was rather accidental in that I popped to the gym for a swim on a Monday; which is not a normal training day and discovered that the BRAT Club have coached swimming lessons from 19.30. I was invited to join in and got chatting about other sessions too; which ended up in me heading along to their open water session on a Thursday also. The joining happened as the open water session is for club members only and rather than miss out, I figured I may as well sign up! So far so good…
Did my longest cycle to date.
"Shall we go for a ride this weekend?" – a perfectly normal question from thetrinerd, culminated in us taking part in the Birmingham Bikathon for Leukaemia and Lymphoma Research. This was a 52 mile (or 54 in my case after a wrong turn) ride that started in Cannon Hill Park on 5th July. It started out as a relatively steady affair until Mr Competitive started getting bored sitting behind people…. so just over 3 hours was a touch more competitive than I had intended and it certainly took the legs a bit of time to recover, but it was a lot of fun!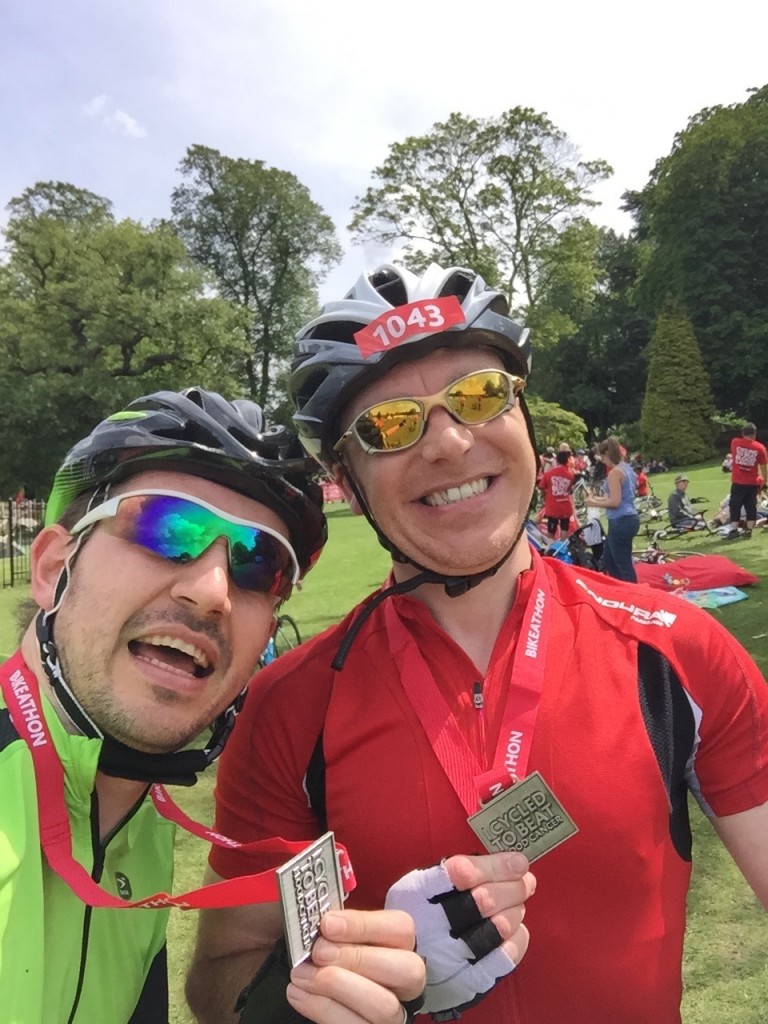 New Bling
As a bit of a treat to myself, I decided to upgrade the rather heavy standard wheels on my bike. I stumbled across a rather good deal on a pair of Vision T30 wheels in a nice stealthy black finish, coupled with some Schwalbe One 700x25c tyres.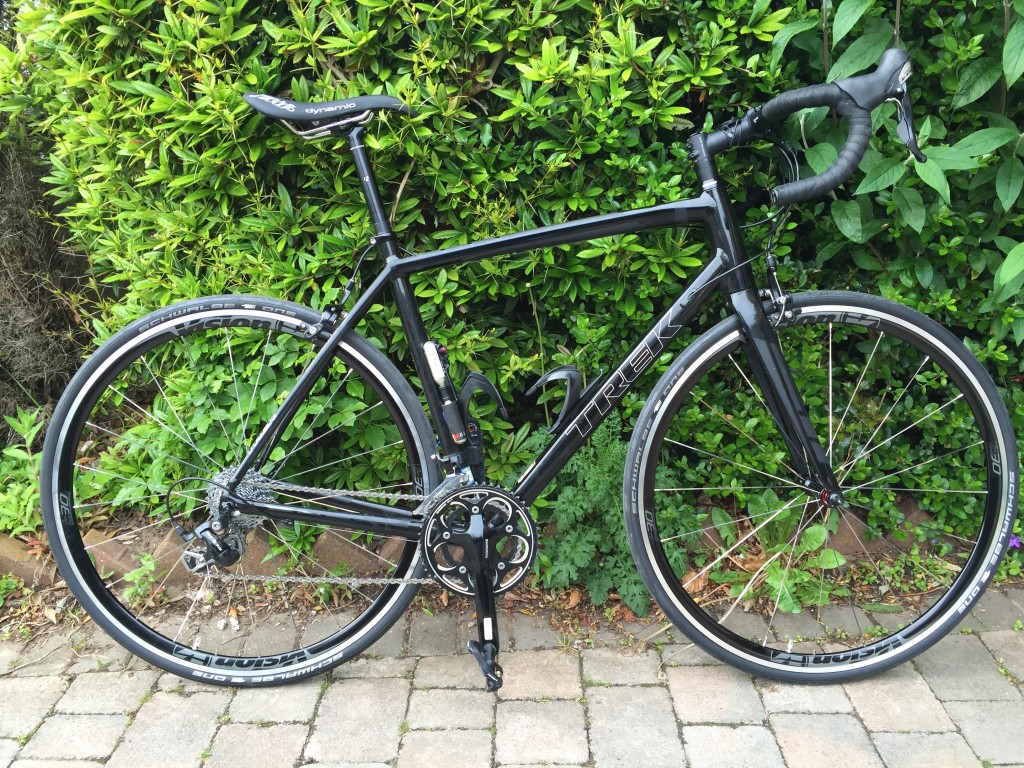 Perhaps through my odd pursuits I got it into my mind that I NEEDED a 16 tooth rear cog; maybe as I kept finding myself searching up and down the rear gears at around the mid point. It seems that Shimano don't seem to make anything suitable that has this, so enter SRAM with the PG1070 12-28 Cassette. I didn't see much point in an 11 tooth cog as I've never spun out yet….
The final bike treat was a Selle SMP Dynamic saddle. This came after a recent visit to the Triathlon Show in Manchester, where I spent quite a bit of time looking at them. It was a bit of an indulgence but it is rather lovely, it also has the added bonus of apparently saving my man bits!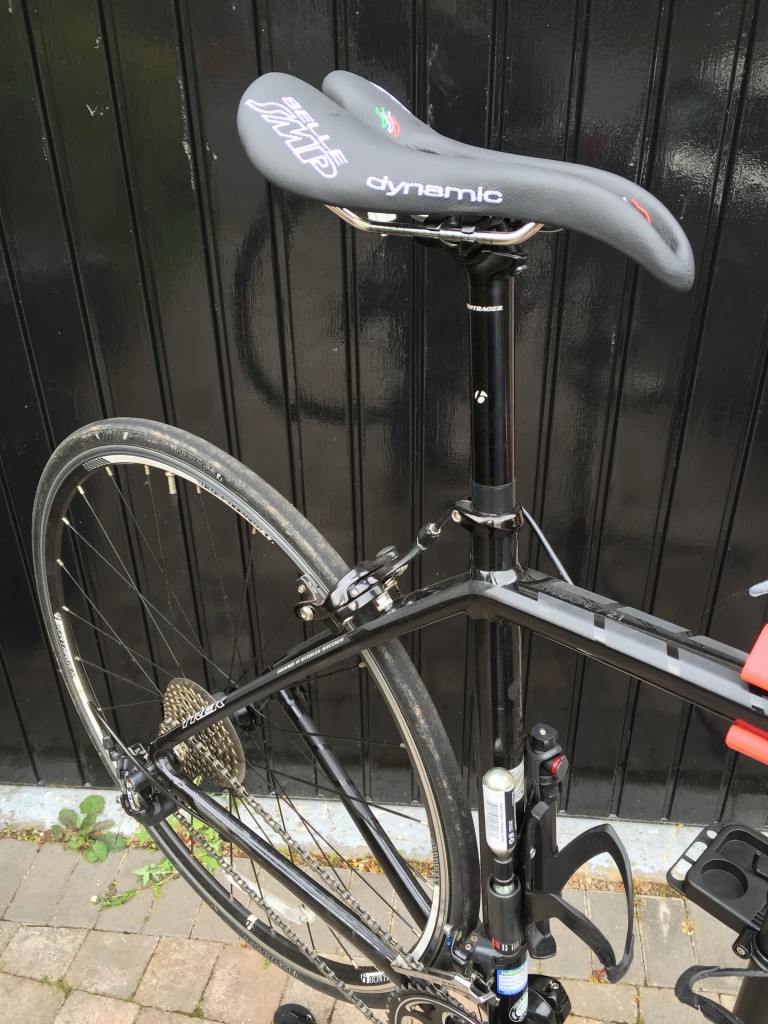 Finally, I treated my feet to a new pair of running shoes. Due to the calf injuries I've taken a time out from the natural motion phenomenon and decided to try a pair of the new Brooks Ghost 8. They're incredibly comfy, well cushioned but have a hell of a spring out of the forefoot – thus far, I'm really impressed!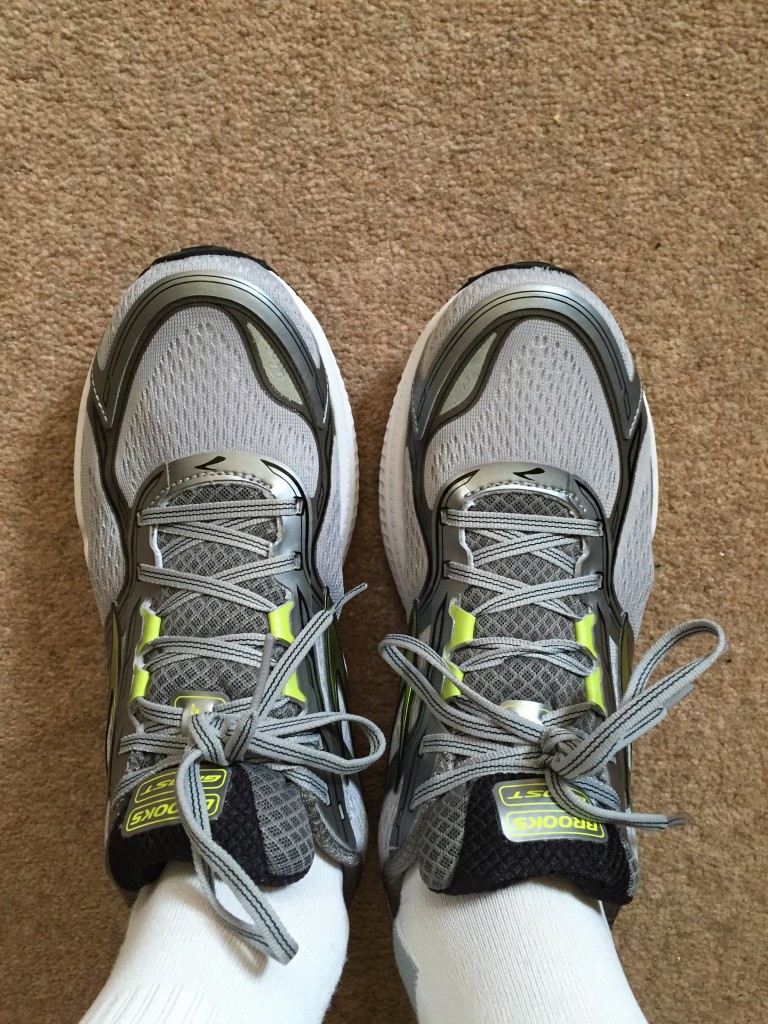 Had another Bike Fit
I had a bike fit earlier in the year but felt that I had started to improve somewhat and there was scope for improvement. I met Tony Corke of Torke Cycling at a show earlier this year whilst looking at Selle SMP Saddles. Tony advised me on saddles and we got chatting about bike fitting also. I happened to be heading on holiday to Somerset and by chance found out that he needed a 'guinea pig' for a fitting course he was doing in Bath, this seemed like a dream scenario! There were no computers telling us what to do, just me, my bike and some rollers with lots of flexibility/strength tests, rider feedback etc – it turns out that my initial fit wasn't far out, but i had improved my flexibility somewhat so a 2cm drop in stem spacers was required – we also fitted my new saddle which necessitated some tweaks to the height/angle of it.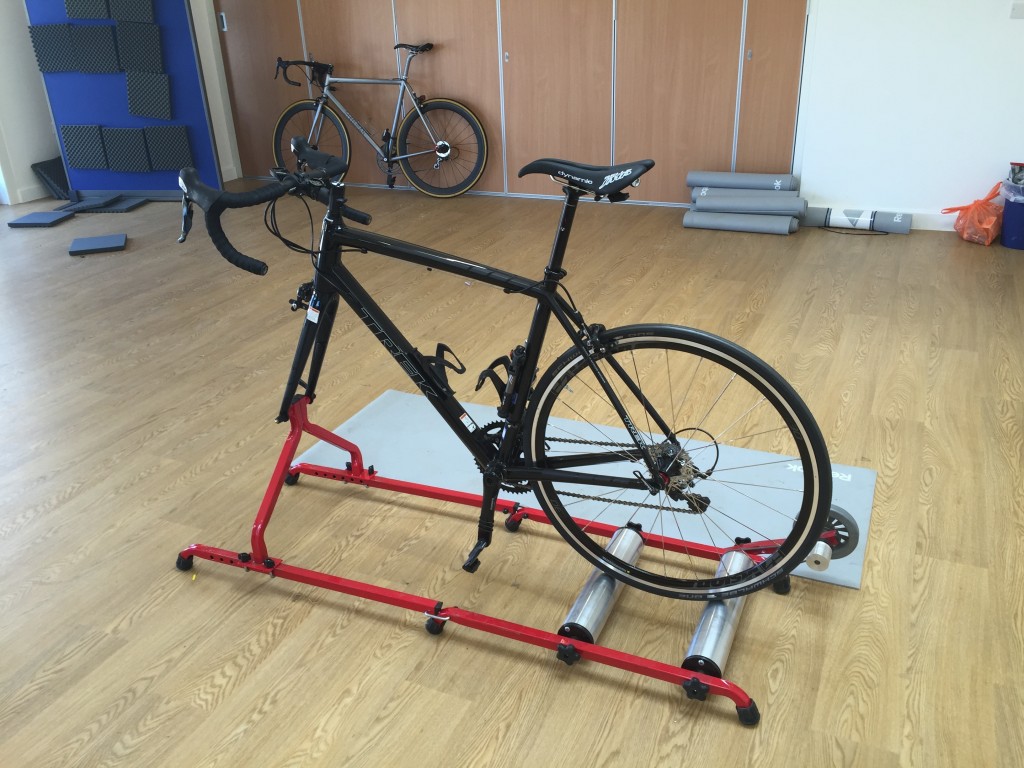 After the fit on my current bike, we also had a play on a more techie piece of machinery, a BioBike, designed to judge my fit for a triathlon bike prior to purchase. This was a lot of fun, though I was a little disappointed to learn that seemingly my lack of flexibility suggests that a triathlon bike may not be the most suitable thing for me…. i'll continue to work on the flexibility and see later on though, i'm determined to get new shiny things!!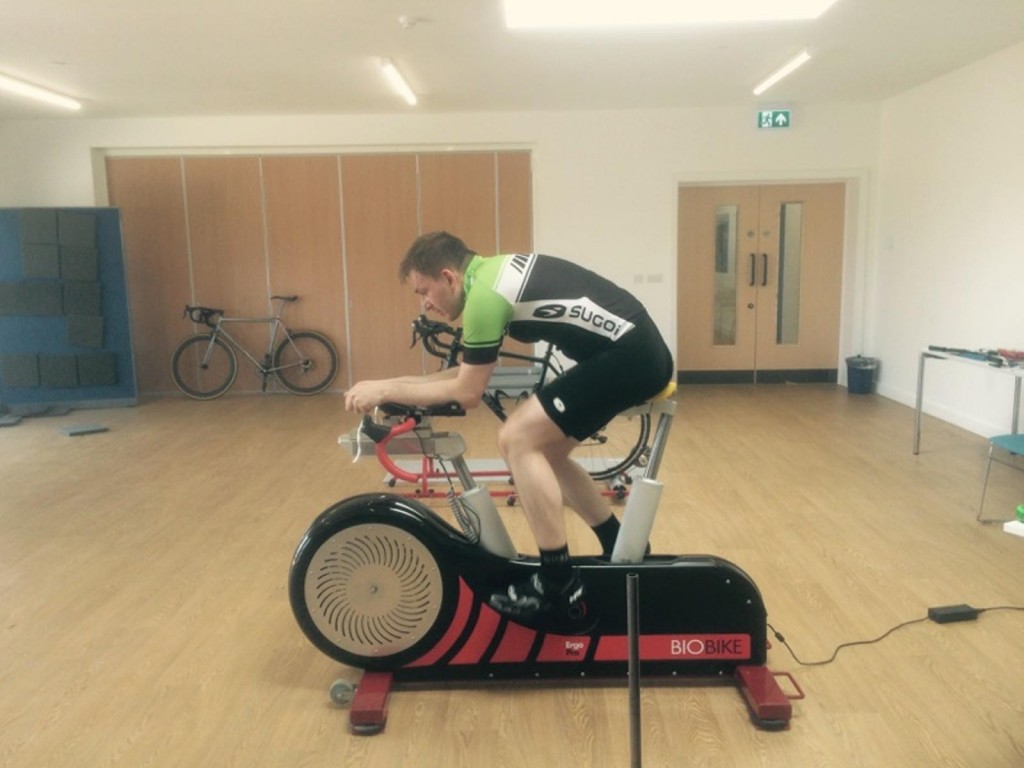 Mammoth Bike Ride
Whilst down in Somerset I felt the need to take the newly adjusted bike on a bit of a ride. Unfortunately it became quite apparent that from our base, the only options were very hilly route or very hilly route. So I opted for a very hilly route and decided to take on the Porlock Hill. In hindsight I wish i'd left the original 30 tooth rear cassette on, in fact I wish i'd fitted a 42 tooth! Such was the absurdity of the climb – sections were 25% incline that I stood no chance. I also managed to break a chain link so had quite a long, uphill walk to find a spot to fix it! Thankfully, after that, despite the earth being stupid and having lots of down, followed by up bits the ride was very enjoyable. The scenery was pretty breathtaking also: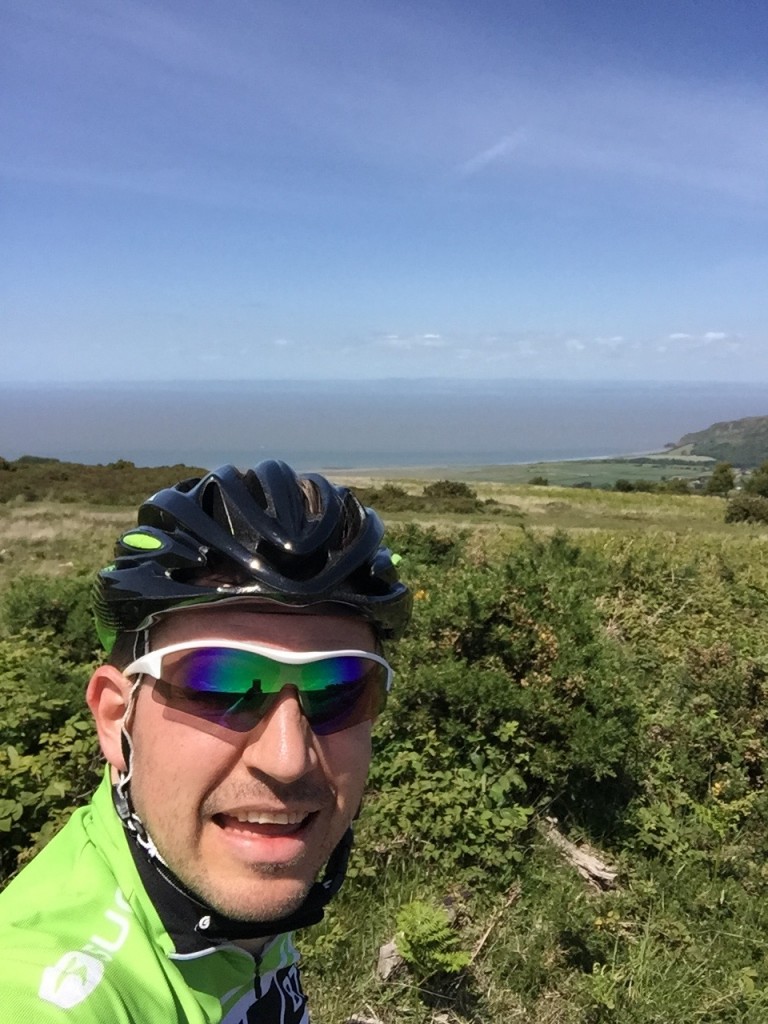 The Strava elevation graph is below….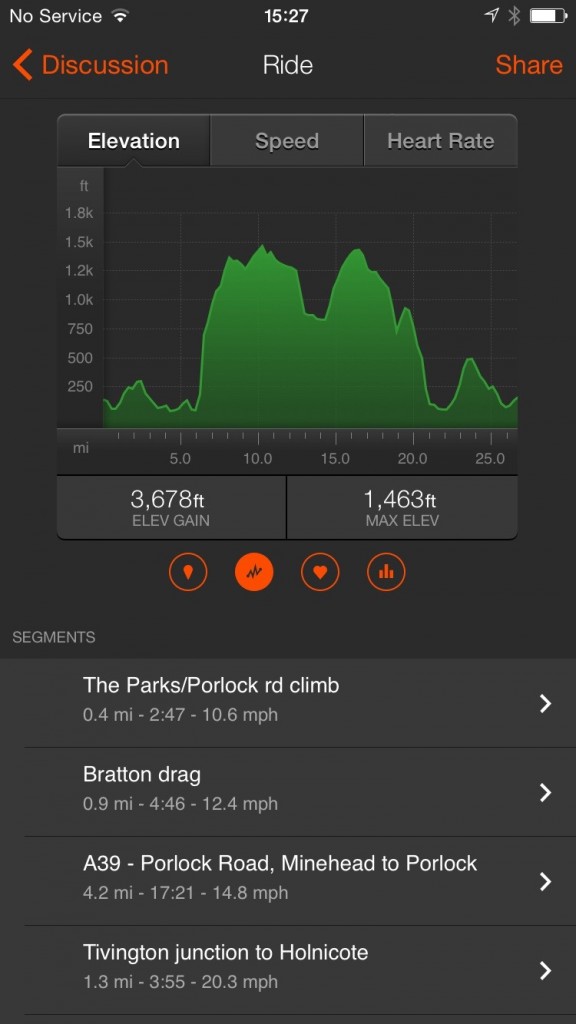 Open Water Swimming
I figured I needed to get some practice in at this. Unfortunately my first few attempts were a bit of a fail. I suffered fairly major anxiety issues and was struggling to breathe correctly. Which is depressing when the scenery was as stunning as this: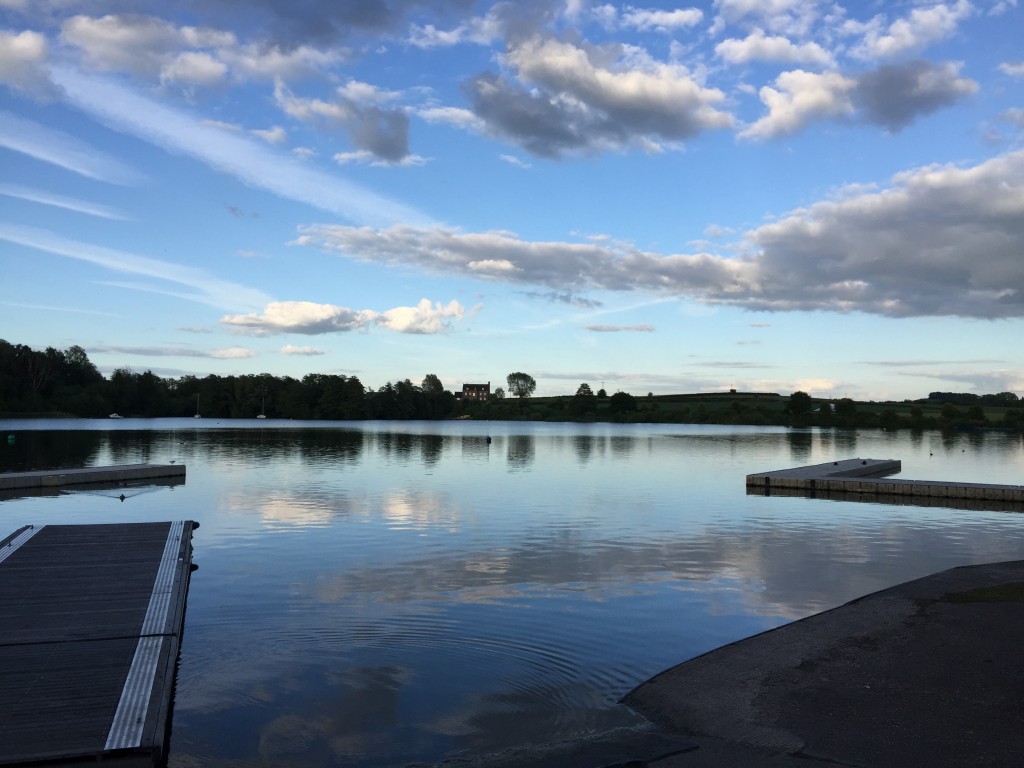 Not long after this I received an email about a British Triathlon Open Water swimming day taking place at the West Midlands Water Ski centre. I figured this was just what I needed, so signed up! It turned out to be a really good day and the tips and tricks I picked up have helped me on my way to swimming my first 1k in open water last week – rejoice! A few pictures from the day: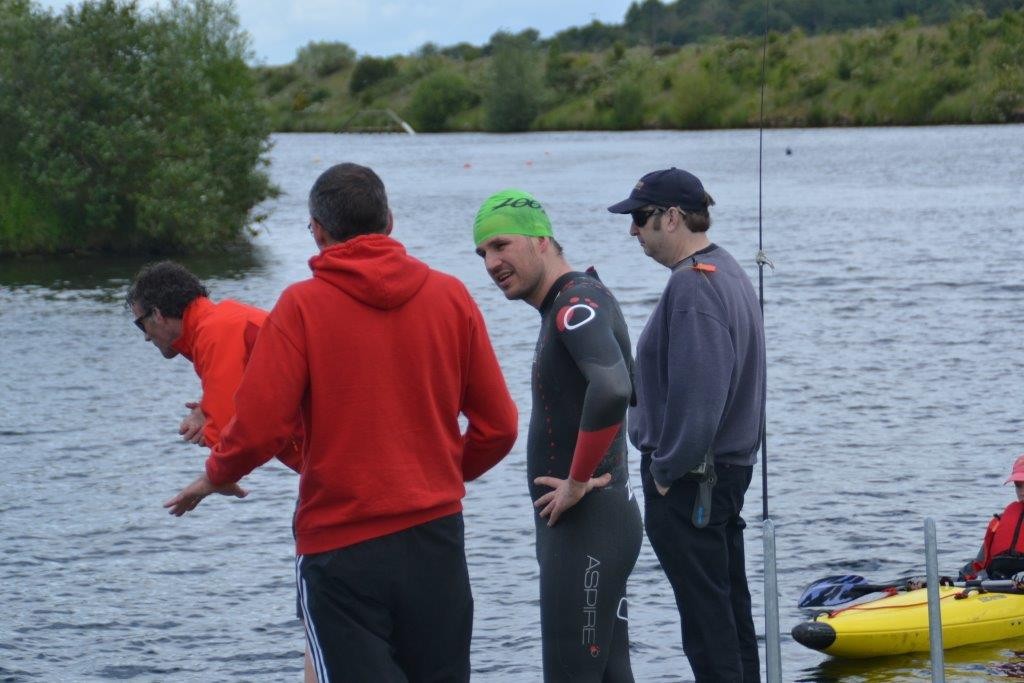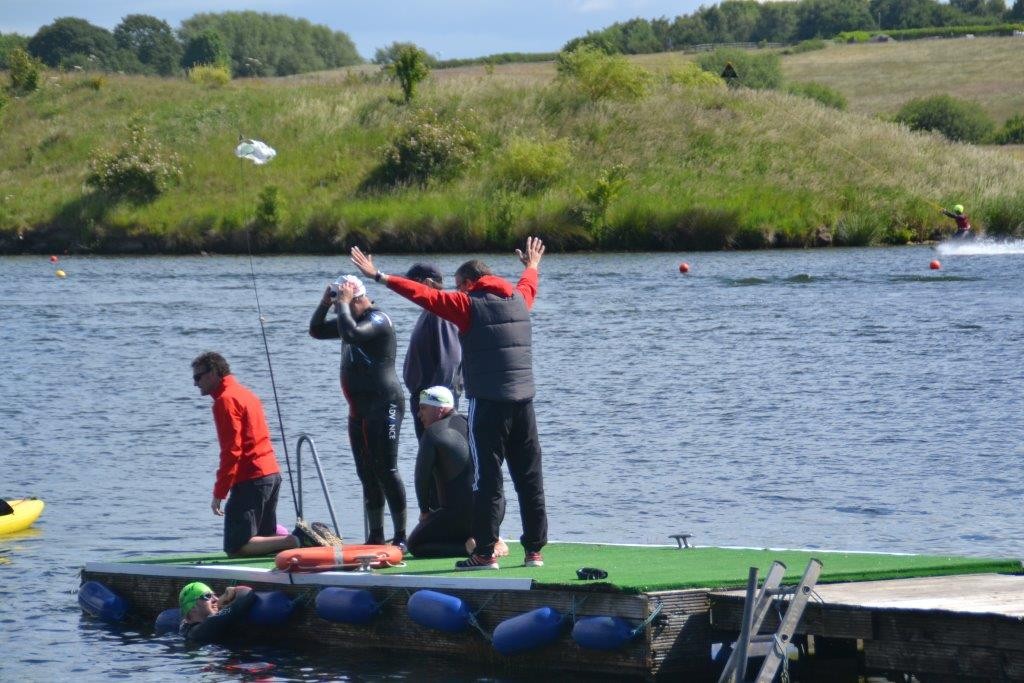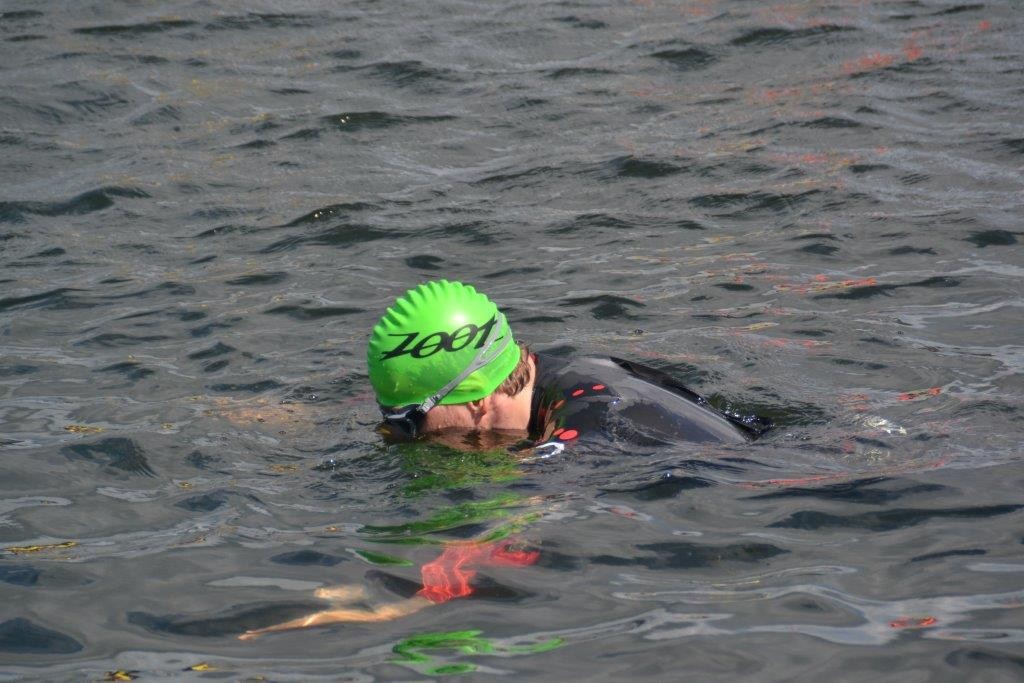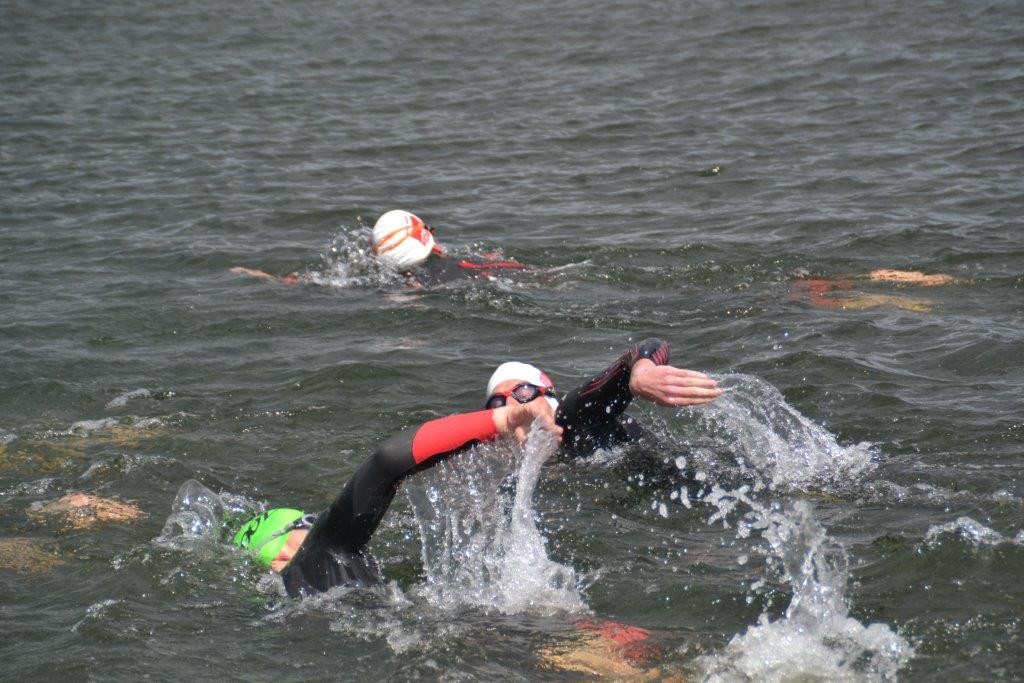 Met This Guy…
Bit of a legend and thoroughly nice guy!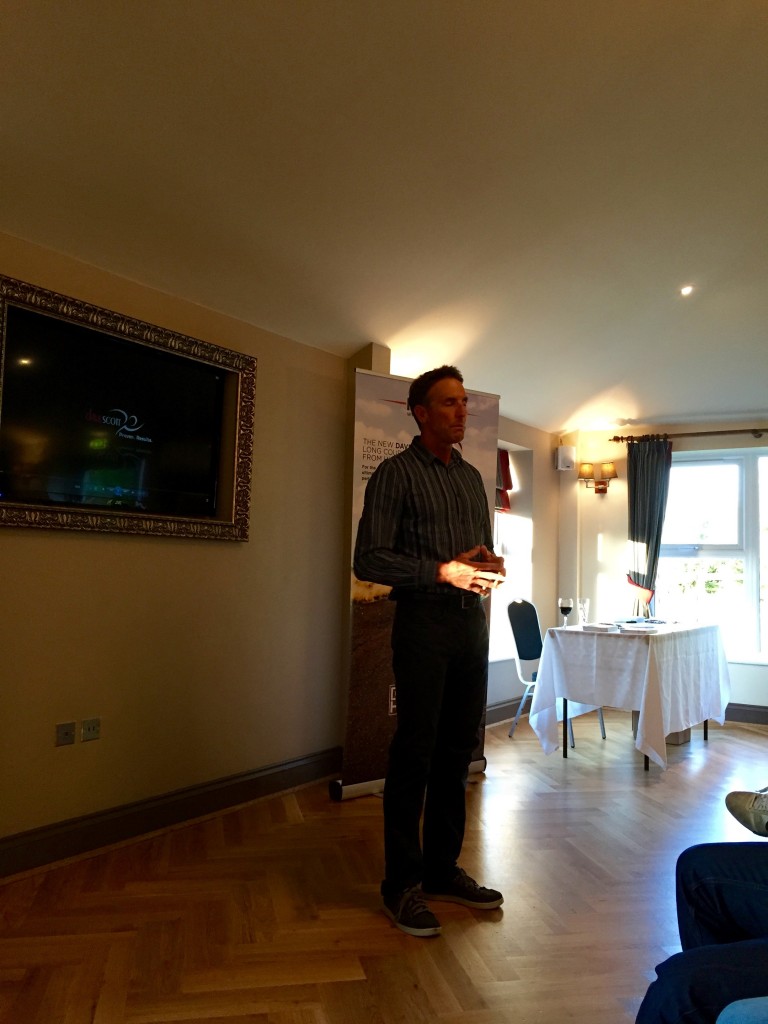 Entered a Half Marathon
Slightly challenging trying to train for a 5k in my next Sprint Triathlon and then a Half Marathon a few weeks later, but hey… I'm running this with a friend of ours who is taking on her first half marathon, i've heard some scary things about the finish in Birmingham! It was during my first longer run for this that I felt my calf ping a little… fingers crossed we'll be ok!