Apologies dear reader(s), I feel like i've neglected my blog for a while… and for no particular reason! When I started this it was initially a bit of a training log to myself but I've since tried to make it into a bit more than that. The sad reality of the last few months is that I've just not been up to that much other than training!
I figured that whilst I haven't done much worthy of its own post, I have at least been up to a few things of note:
ashmei ambassador
It's that time of year where all things are crossed as I've applied to become an ambassador for my much loved ashmei brand. Selection is taking place now, with the ambassador day taking place on the 25th. Hopefully i'll be successful this time, as the new gear is looking very impressive!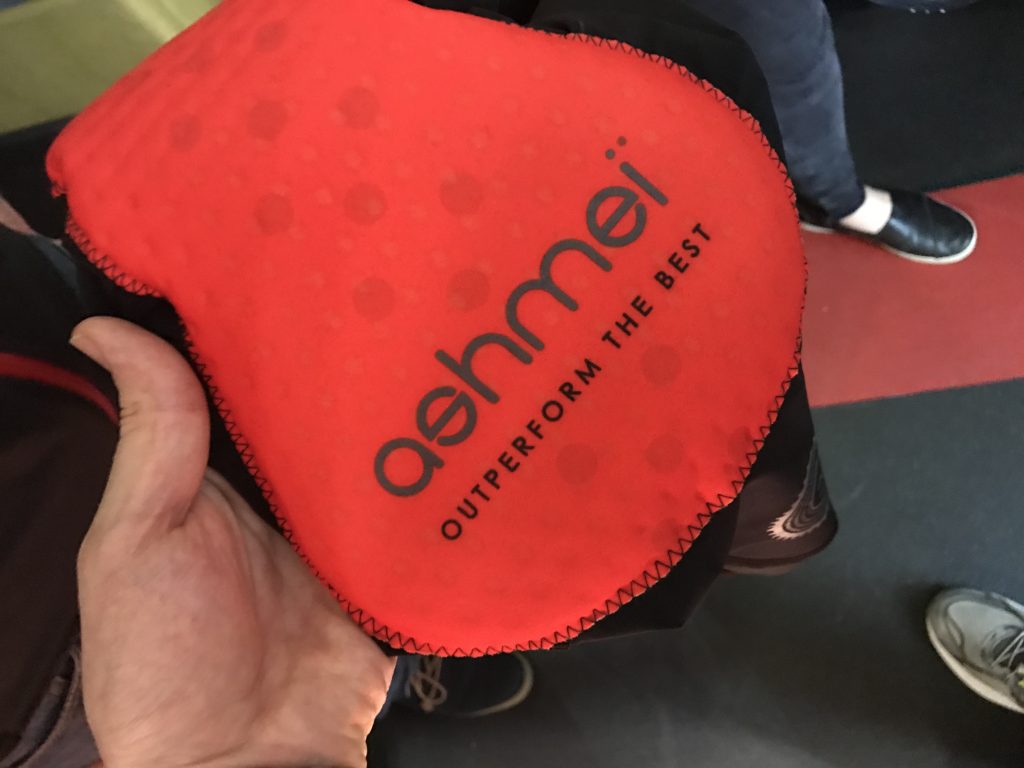 Resolution Run
Having not taken part in a run for a while, when thetrinerd spotted this and suggested that we might want to do it, I agreed. It was a local charity event for the Stroke Association, taking place at Hagley Hall; with distances of 5, 10 or 15k. Obviously, we went for the 15k option. There was no information online so we were in the dark as to what to expect other than it was off road and 'tough'. Naturally being the brave souls we are, we scoffed at this.
Oh how wrong we were.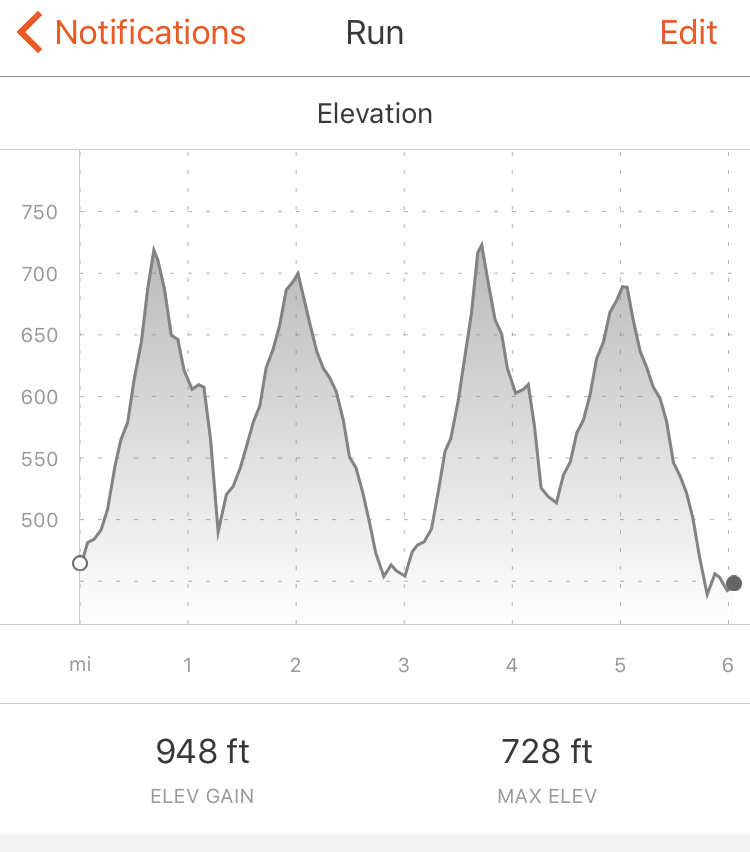 It was very muddy, initially very rainy, and as can be seen from the above, a touch on the hilly side! Probably one of the toughest courses I've run. It also showed that whilst I've made big improvements in my running, my calfs are still not quite the solid objects I would like. Unfortunately part way round Lap 2, I felt a sharp twinge in my right calf. With my sensible head on, I stopped and we walked back and called it quits at 10k. It was a shame as whilst it was tough, I was enjoying it and we were right at the front.
Footwear was clearly an interesting choice too – many competitors were wearing standard trainers, I've no idea how they got up the hills! I was wearing my Merrell All Out Charge that I purchased for the ashmei day. They just about held up, but thetrinerd's newly purchased Inov-8 X-Talon 200's were significantly better in the muddy stuff!
Fingers crossed it's not too serious an injury and I can be back to normal running soon. I clearly need to incorporate more off road running though, and some serious hill work – both up and down!
SRAM Red eTap
Quite excited about this one, and something that predates many blog posts! When I bought my Scott Plasma, it was always my intention to upgrade from the base model. The wheels were changed quite quickly, the gears had to wait. Finally, after placing an order in September last year, my eTap finally arrived a couple of weeks ago.
I weighed up my options, and am aware how solid and reliable Di2 is, something about eTap just appealed more. Certainly the ease of install and thus re-assembly when travelling was a big appeal, but everything just excites me about eTap!
Next challenge is fitting it… hopefully in time for my first race!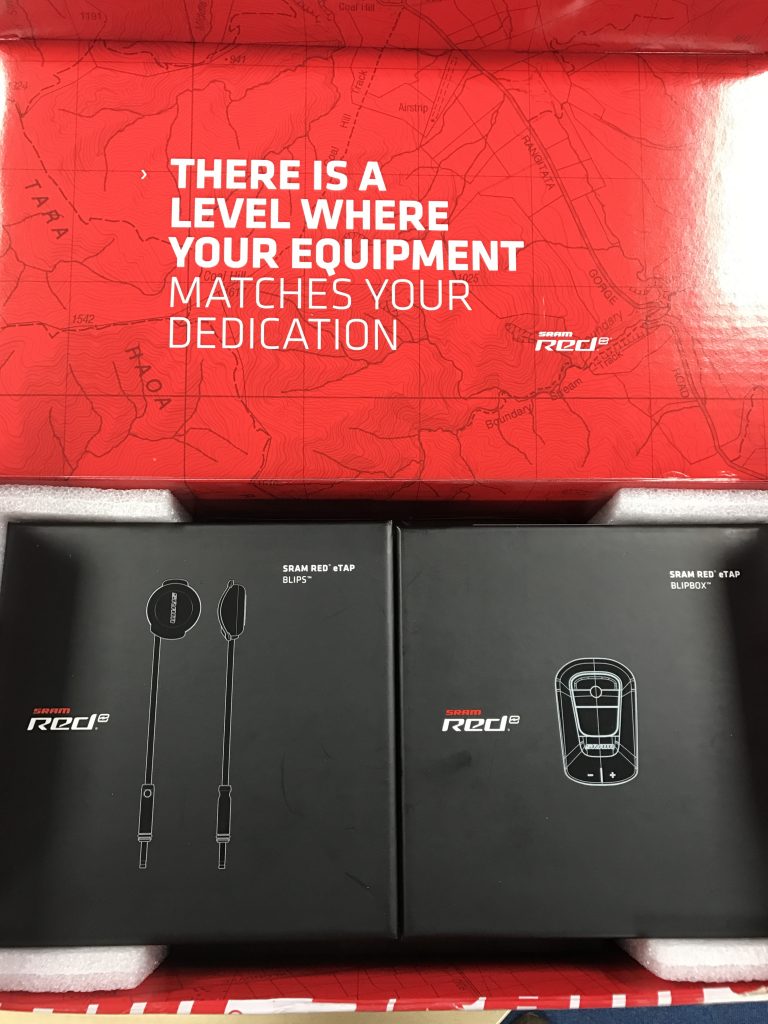 The London Triathlon Show
In continued tradition, we once again acquired free tickets for a Triathlon Show. This year, 220 Triathlon, had opted to become title sponsor to the London Triathlon show rather than to host their own. Tickets included entry to the Cycle show and Outdoor Show also. It was hard to differentiate between the Triathlon and Cycle parts, unsurprisingly, but the Outdoor Show was a bit of a non-event!
It was the largest show we've been to and undoubtedly one of the best. There were a lot of brands represented, though oddly not Garmin; which was frustrating as I wanted to see the new Fenix 5S seen as I have pre-ordered one! Or Skechers 🙁
It was good to meet up with Darren from Pedalcover, who we met on our outing to meet Helen Jenkins last year. It was through them that we actually got the tickets too – thanks Darren! We spent a fair amount of time on their stand, from blending smoothies on a static bike, to meeting Triathlon royalty; present and future! We even bumped in to the lovely Helen, Editor of 220 Triathlon.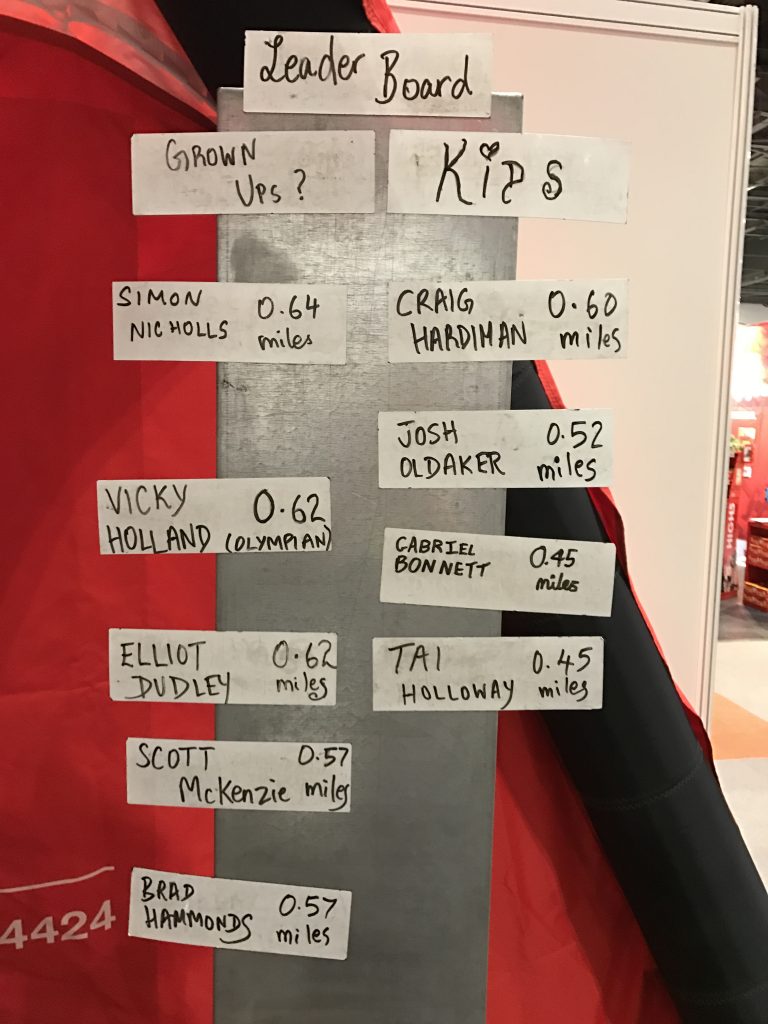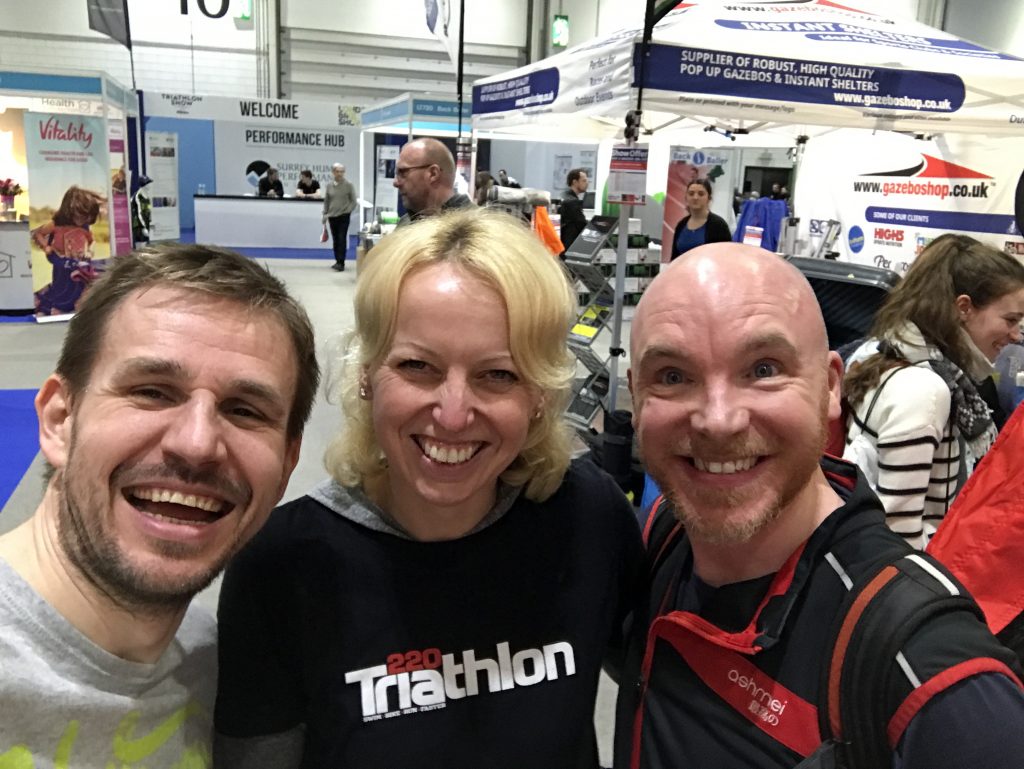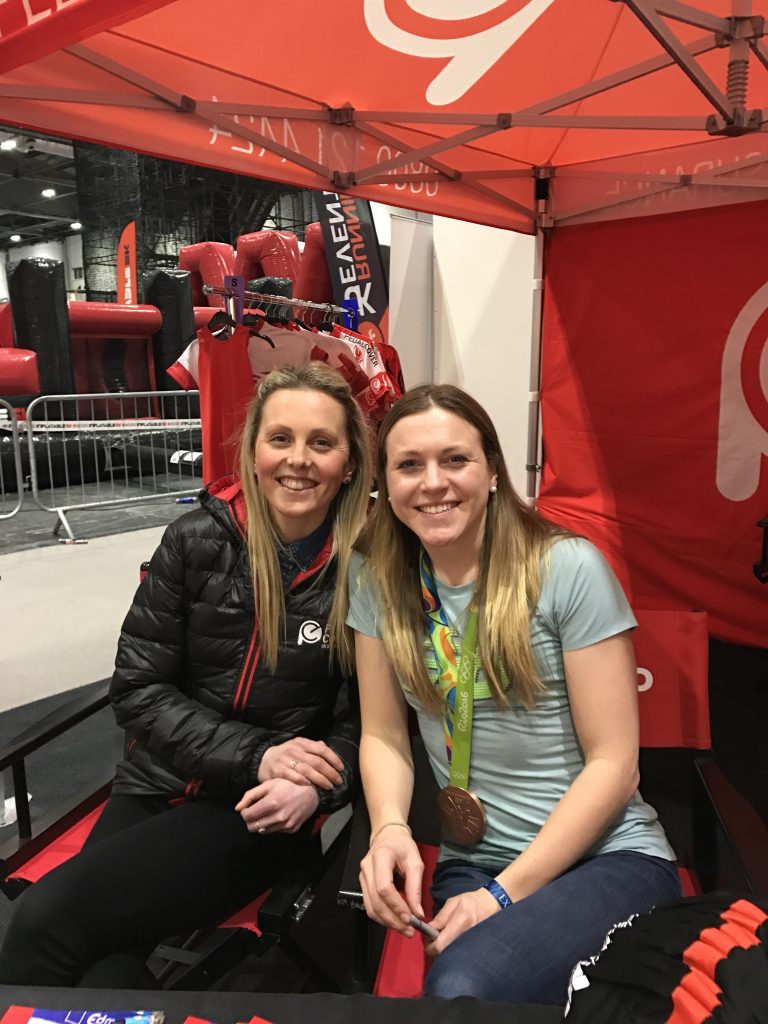 I also spotted a couple of bikes that for some reason appealed… odd that despite the fact my Tri Bike is a 56cm, upon checking, I'd need a 54cm in the road bike range. Oh well, good to know! Having sat on them briefly, i'm erring toward the Foil too #aero.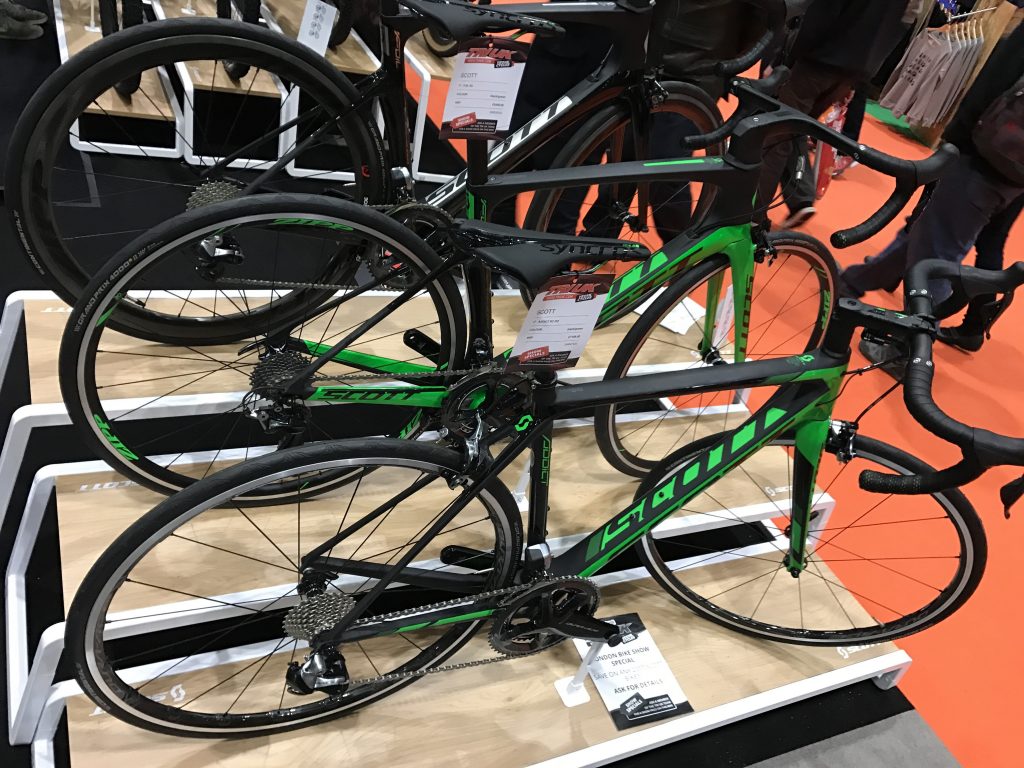 Season Race Plan
Finally, I've been making a plan for the season. Which consists of the following (at the moment):
Ironman 70.3 Weymouth. This is my A Race and everything is geared up to a good performance here. Fingers crossed.
Cotswold113. I've marshalled at the Full Distance event a couple of times and as a result pretty much got free entry! It gets great reviews, the course is flat and thus should be a form tester.
Halesowen. The first race I did and one I come back to every year. It's a tough little course, but quite enjoyable. This year, I'm planning to try it on my Tri bike…