Last weekend I was incredibly lucky to spend a weekend training with Helen Jenkins, it was a competition I won from 220 Triathlon magazine and was facilitated by Science in Sport, so a special thank you to them as well as Marc, Helen's husband and triathlete himself!
I received an email earlier in the week informing me that I had won and even better that I could take a friend, cue invite to Anth (thetrinerd). The weekend took place in the sunny Welsh town of Porthcawl, home of the only (in my experience) tarmac beach! Even better it was actually sunny pretty much the whole time!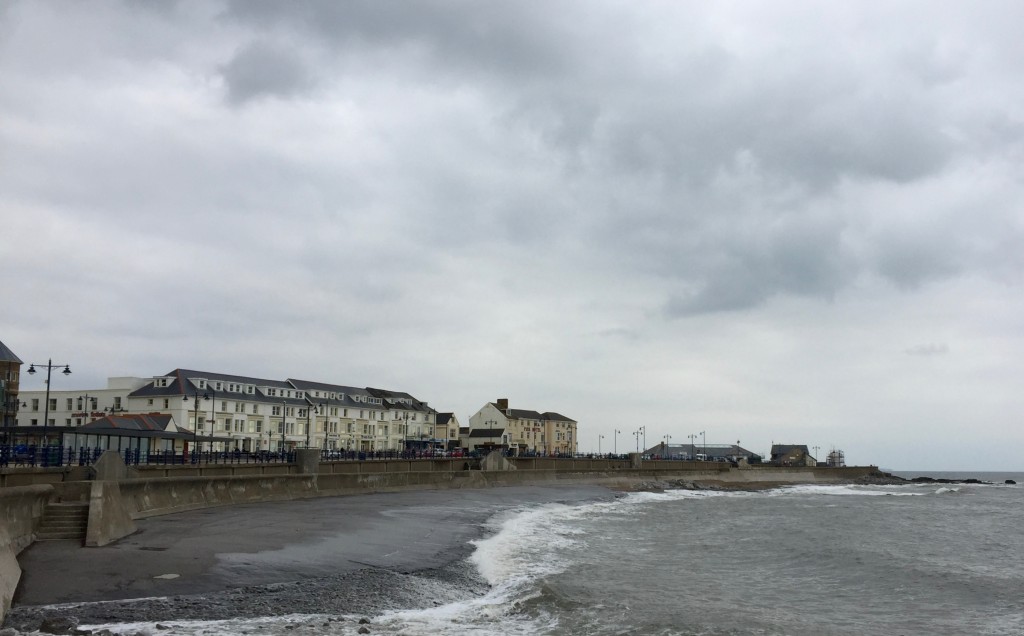 We had arrived early and were a little unsure what to expect but it turned out upon meeting Helen, Marc and Emma (from Science in Sport) that it was going to be a fairly intensive weekend of training but that they would be joining us for everything – including breakfast! We were presented with a nice Science in Sport Endurance Pack and their new Electrolyte Gels to help us get through the weekend too! We were joined by the other competition winners, Heather, Pete, Ashley and Matt.
Our training schedule for the weekend was as follows:
Saturday
9am – Park Run
11.30am – Bike Ride
5.30pm – Sea Swim
Sunday
6.30am – Sea Swim
11am – Recovery Bike Ride
12pm – Brick Session
After all the excitement of the first day we went to bed, ready to do both mine and Anths' first ever Parkrun in the morning.
Saturday
We were up at 8am to meet in reception at 8.30 for a warm up. It turns out the Helen had found out the course record and being a typical athlete had decided she needed to have a crack at it – go girl! My right calf has still been causing me grief so I wasn't expecting much from the Parkrun so I had decided to go out steady and see how we felt…. which was fine until we got to a descent with a dead turn at the end. My calf screamed no as I tried to head back up the hill, thus I had to take it even steadier back, but overall i was happy with a debut time of 23:40!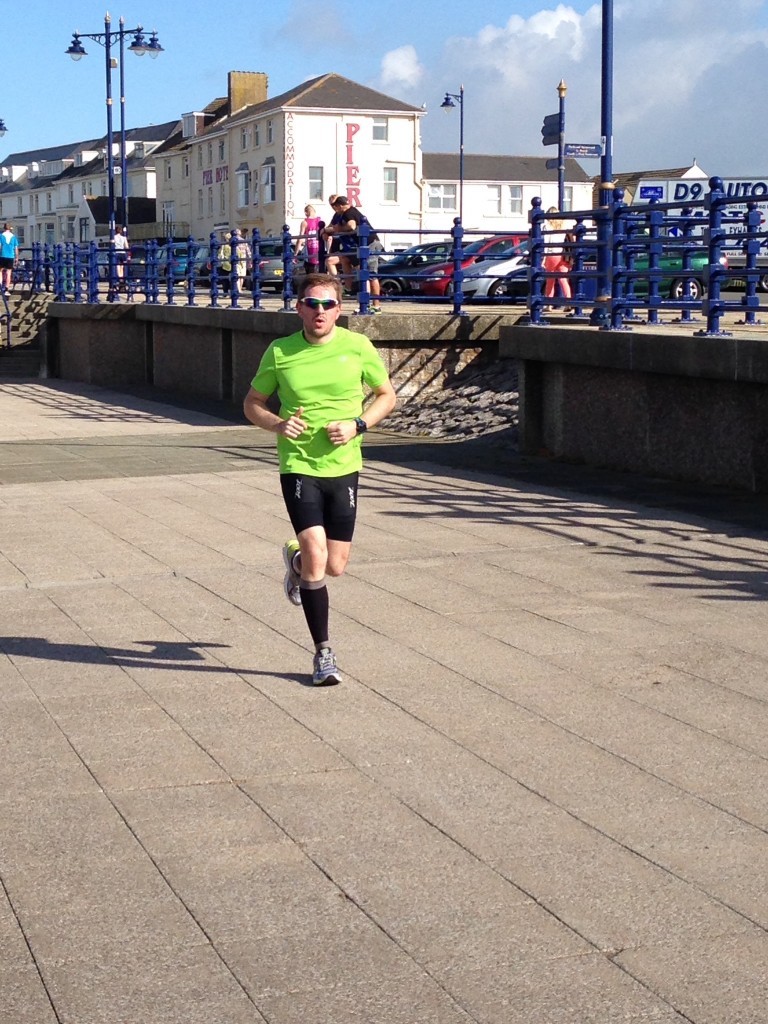 More importantly is that Helen went out and nailed it, finishing 1st overall and taking the women's course record in 16:40! Hugely impressive stuff! The prize from Parkrun is probably already in her trophy cabinet…. that's right, a stick of rock!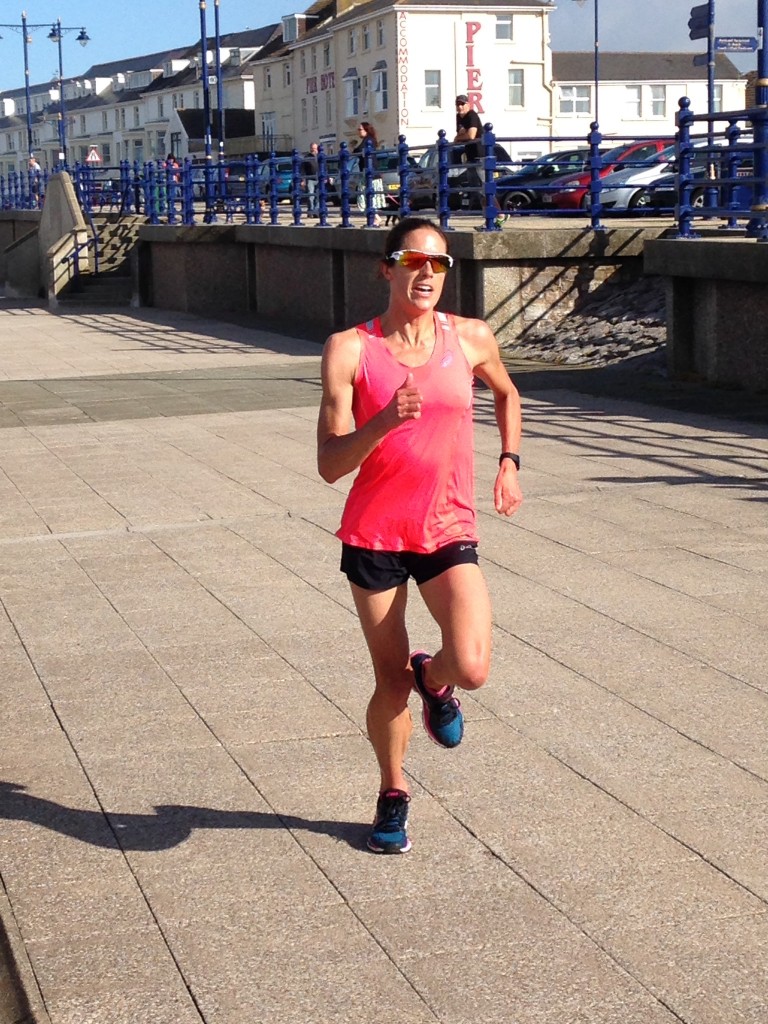 After the run we headed back to the hotel for a highly nutritious breakfast, a fried breakfast! Following that we had a short break before meeting downstairs for our cycle ride. The original schedule had alluded to a 2 hour ride, what we ended up with was a little different. A 3+ hour out and back 78km ride through some beautiful countryside, culminating in a climb up a local legend of a hill called the Bwlch. It was a bit of a beast and I was lacking energy… still it was a cracking climb and although I got dropped, who cares, i'd spent large portions of the ride chatting with a double World Champion – the sort of thing you have to pinch yourself for! We were also joined by a friend of Marc and Helen's, Darren, owner of PedalCover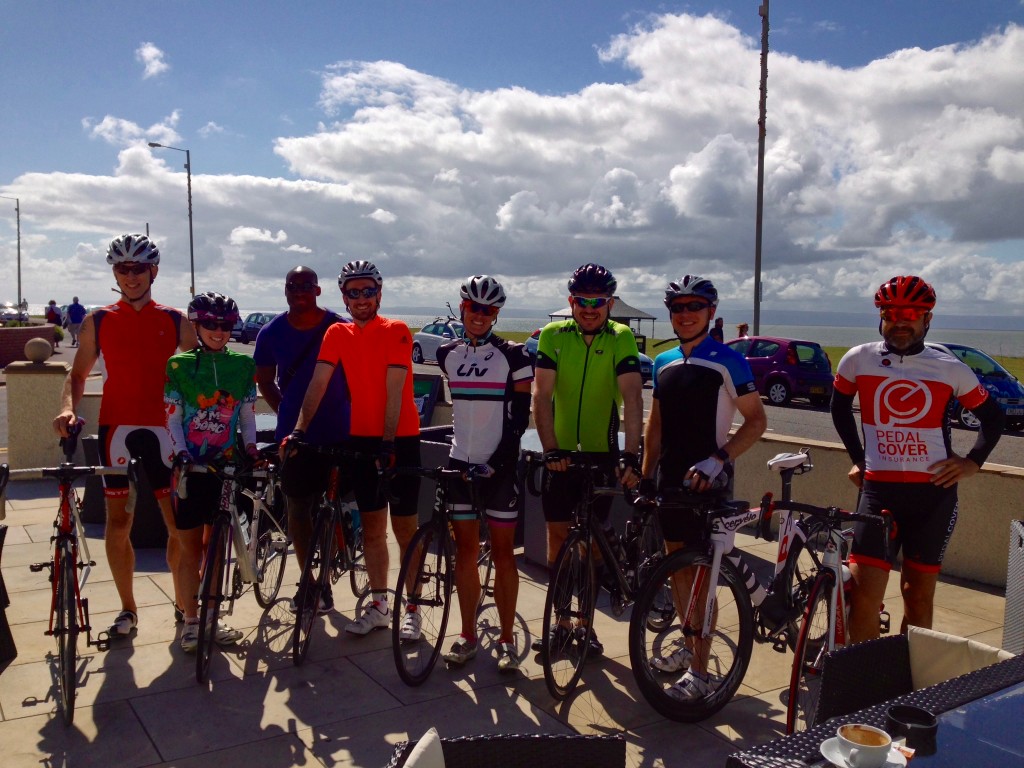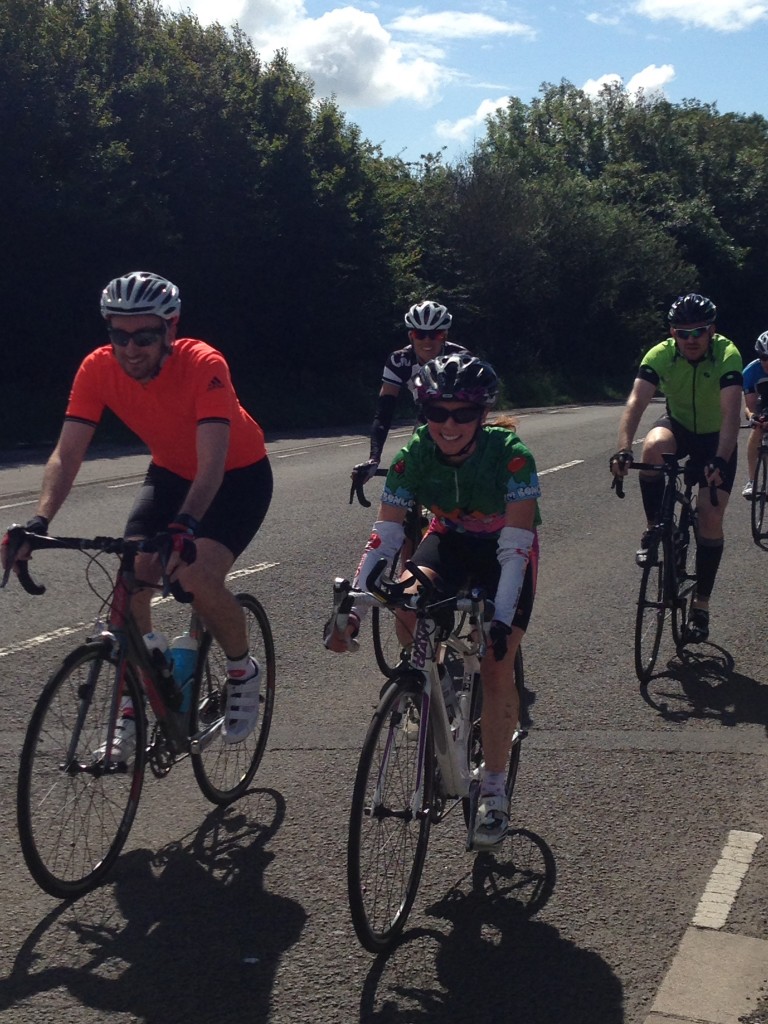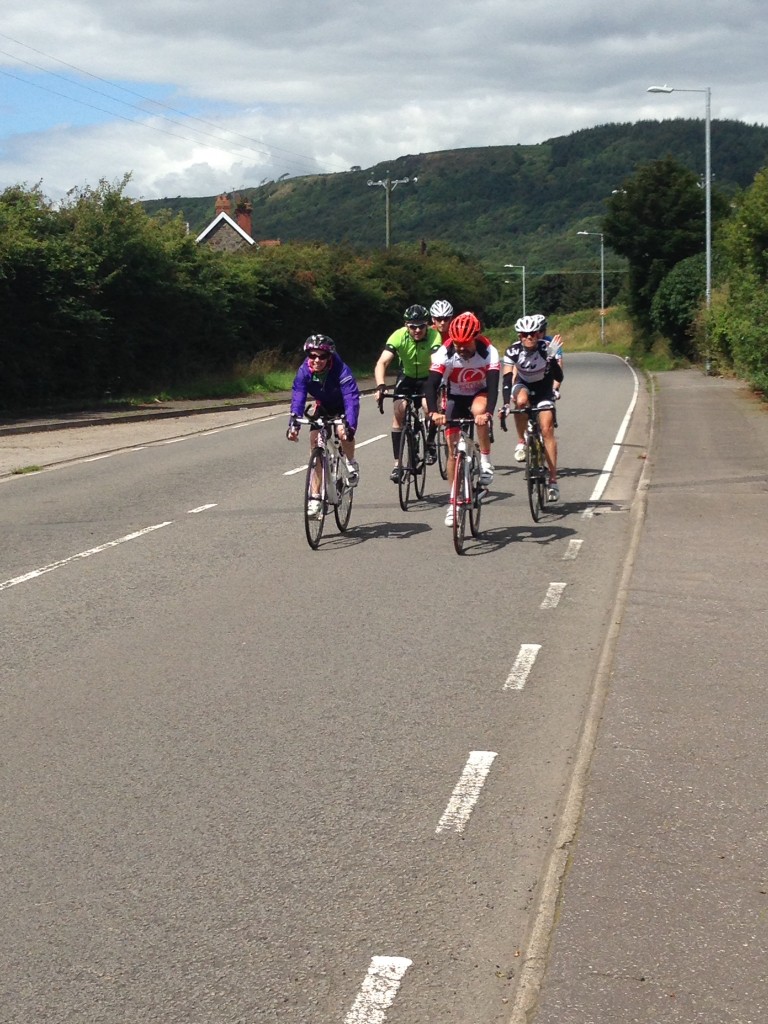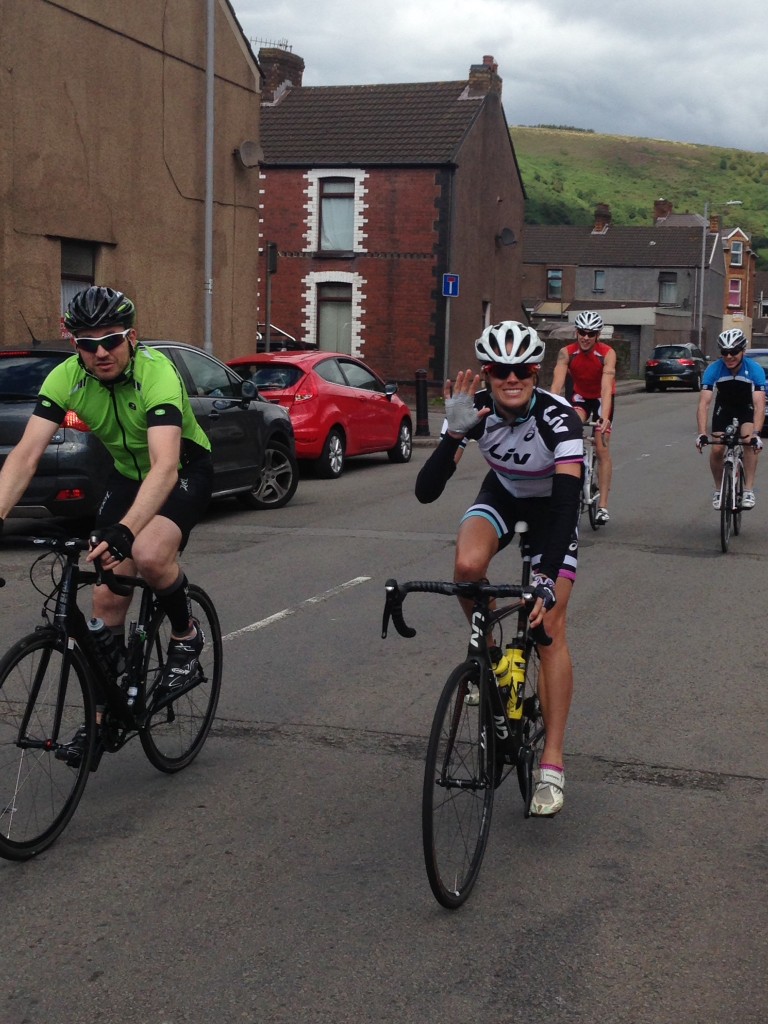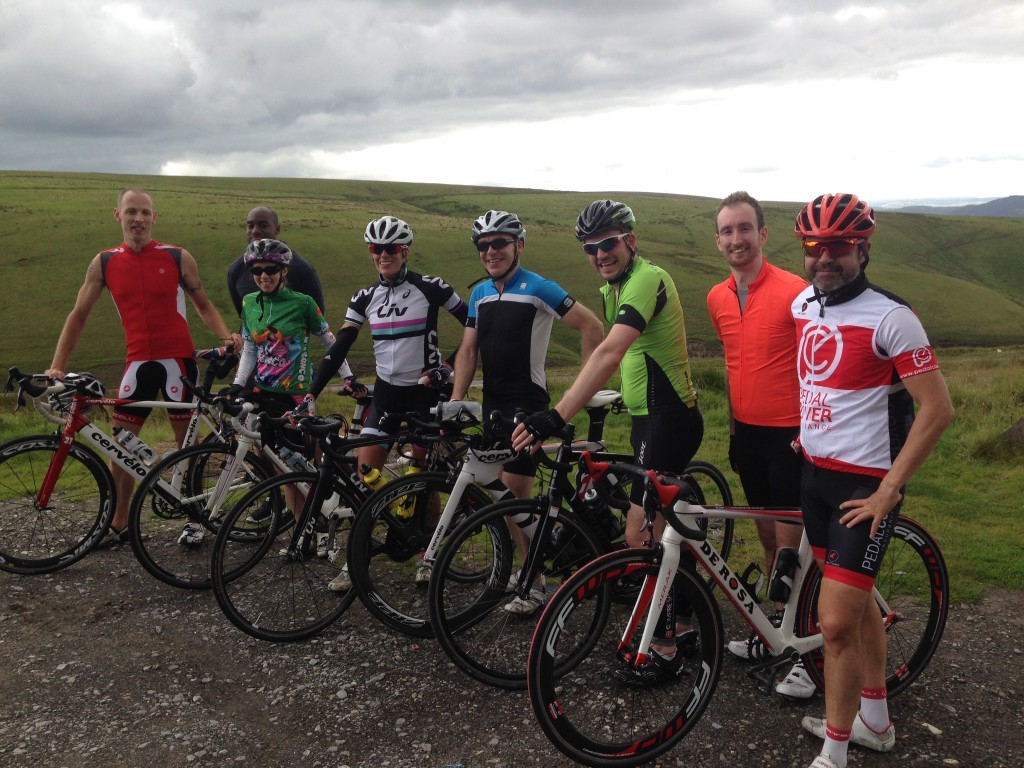 After the epic ride we had a stretching session with Helen (we got some very odd looks lying on the restaurant floor!) some lunch and a bit of a rest before heading to the sea front for my first ever ocean swim, and indeed the first ever open water swim for a couple of folks!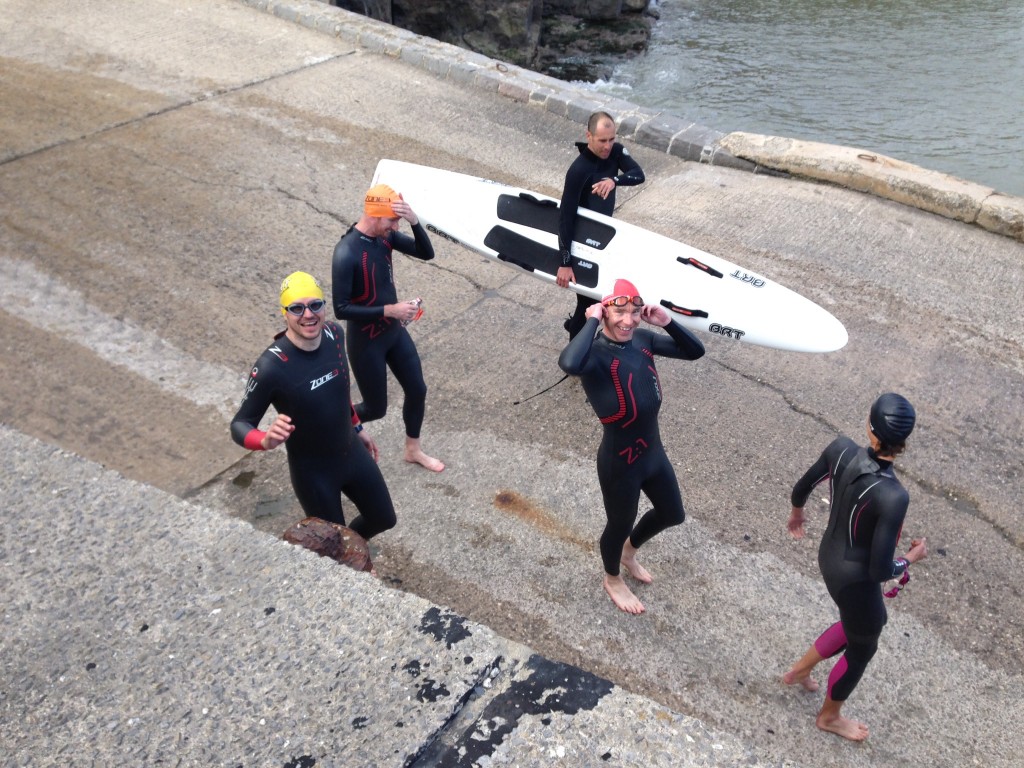 Things were a little interrupted as, as we were entering the sea via the lifeboat launch, they got called out. A minor disruption but slightly exciting! This was my first time swimming in the sea for any reason other than a holiday paddle. I found it very different to a wetsuit swim in a lake, the salt water tasted awful of course but I felt the extra buoyancy it offered. I also learned that the currents play havoc with my inability to swim in a straight line… something I need to work on and also something that Marc and Helen gave me some guidance on!
After the swim it was back to the hotel for dinner and some well deserved sleep, I was knackered!
Sunday
Up very early as we were meeting on the beach at 6.30am for our second sea swim, getting into a damp wetsuit is not fun! We were entering the sea from the beach this time which gave us an opportunity to practice beach starts and mid swim beach exits too. Such a shame that I hate sand between my toes!!!! This time I had some time with Marc, Helen and another friend of theirs (sorry i forgot your name!) who were all helping with my sighting issue – it seemed I was able to swim, breathe and sight, just sadly not all at the same time! It also transpired that we were there early as there was a local sprint triathlon on at the same time.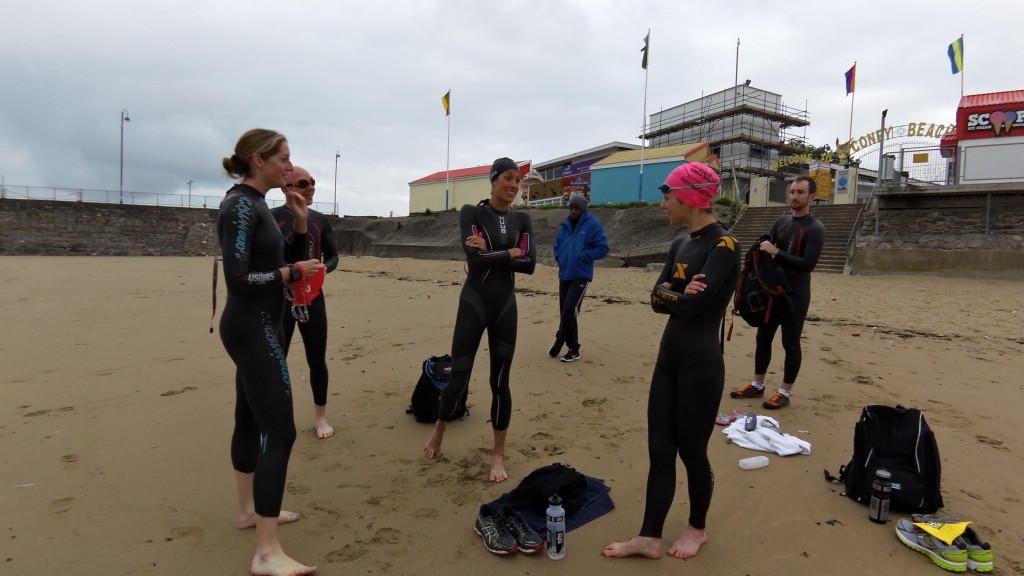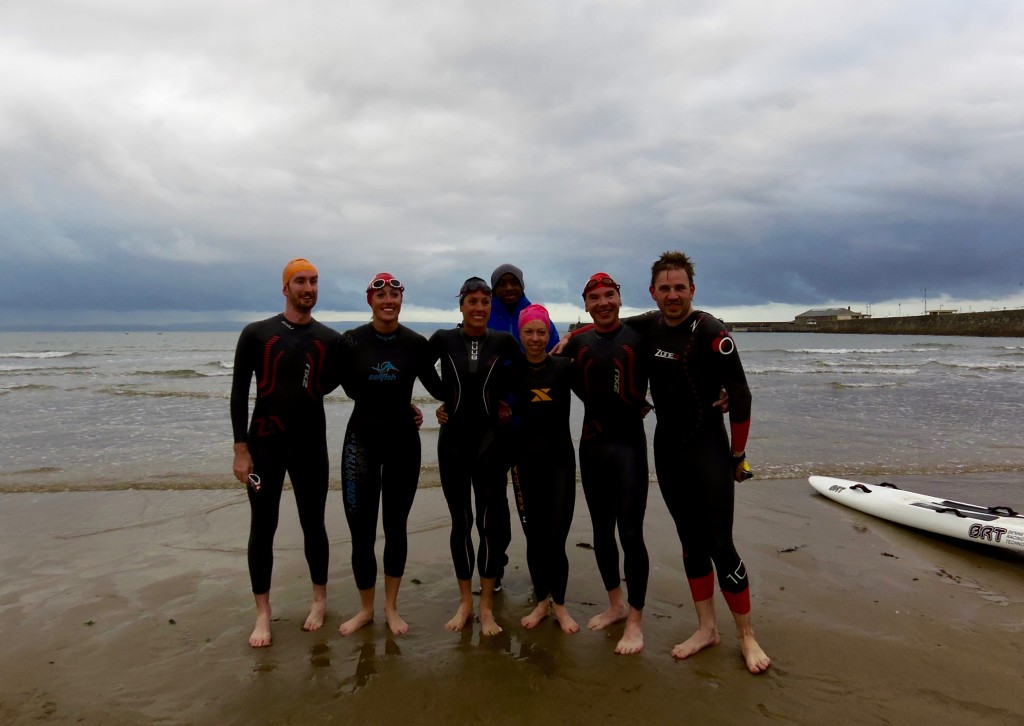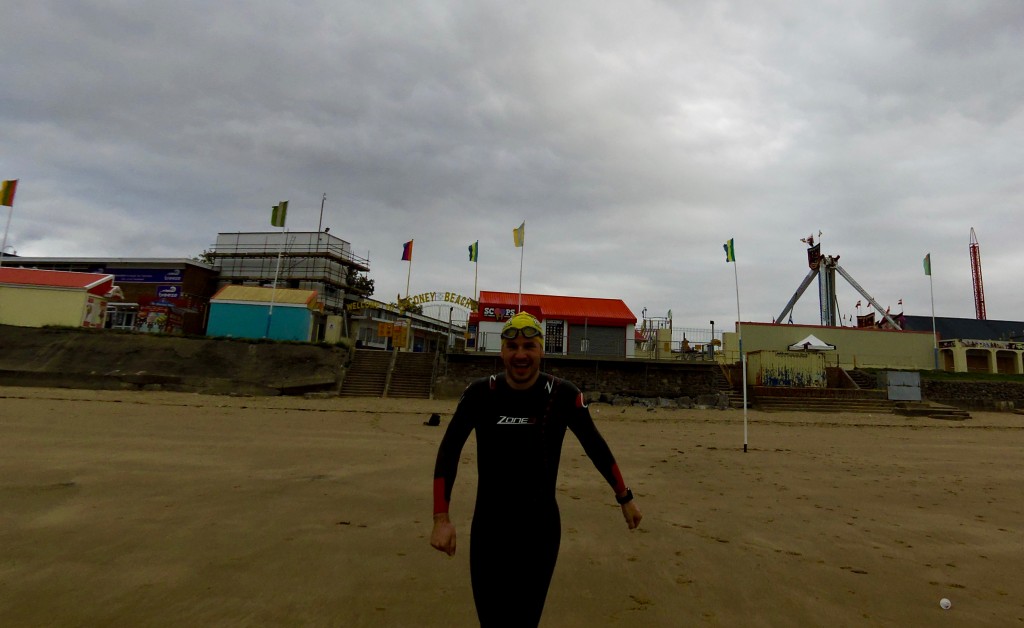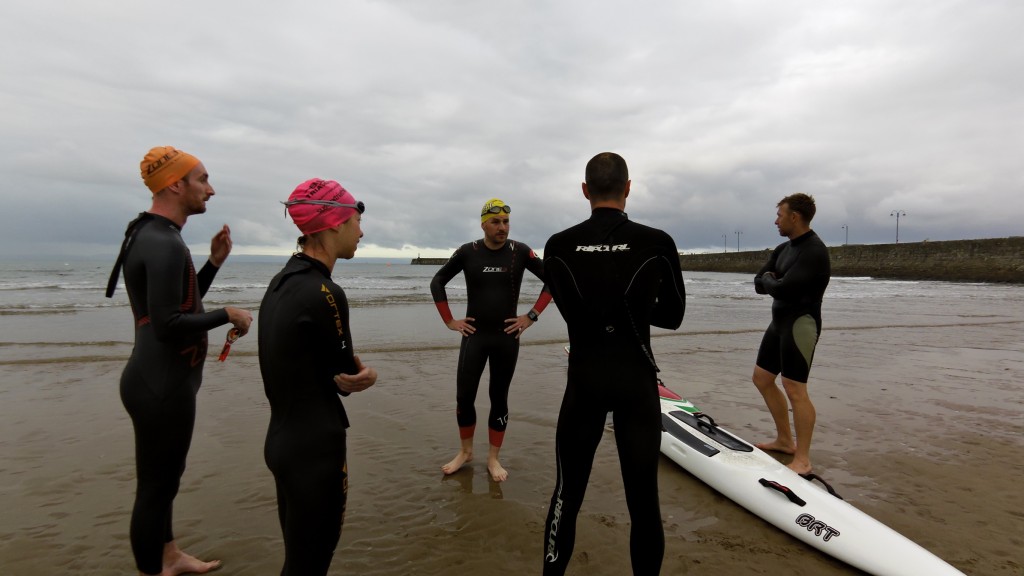 After a well deserved breakfast (another fry up!) and a short rest we were setting off on a gentle recovery ride, that turned out to be the same route the triathlon had taken earlier that day. This was a more relaxed affair but still enjoyable. We had planned a sort of brick session for when we got back, but my calf was still sore from the run the day before and I only managed a very short one before it was too painful.
We all re-convened back at the hotel, with the others going for much longer runs than I! We then sat around and had a really casual chat. Such a surreal environment but it never felt anything other than normal and great fun, Helen and Marc are two of the nicest and most genuine people you could meet. Emma was lovely too – don't want her feeling left out! Thanks all for such a great weekend!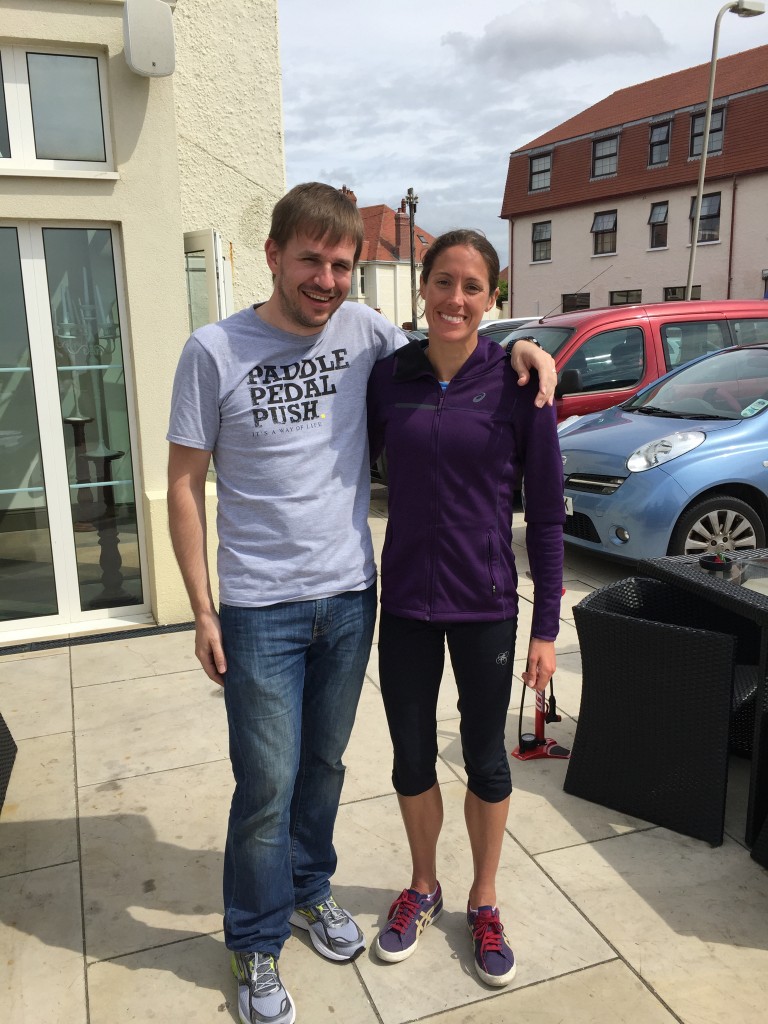 And in other news….
I appear to have signed up to compete in Ironman 70.3 Staffordshire next year. Shit. Best get training! Maybe it's a good excuse to revisit this topic though…