Given my current situation of being house bound the decision to stay up and watch the whole of the Ironman 2014 World Championship from Kona was not a difficult one. Thanks to Livestream this was also a possibility.
Whilst it might be a long day for the athletes, being a supporter from the UK wasn't easy either as the race started at 5.25pm UK time. I eventually called it a night just as Rachel Joyce crossed the line for 3rd. I wish I'd have known that Jodie Swallow was going to come home 4th as I'd have stayed up to cheer on another Brit! Having only previously seen the NBC Highlights shows I missed the regular updates on what was happening outside of the live pictures. I can understand how difficult that must be for the broadcasters though.
The Swim
I don't think there were too many surprises in the men's swim, Andy Potts is consistently up there, but the ferocity of he and Jan Frodeno trying to get to shore first was impressive so early on! Sebastian Kienle was nearly 4 minutes down but his time was on par with other years. No dramas in transition either.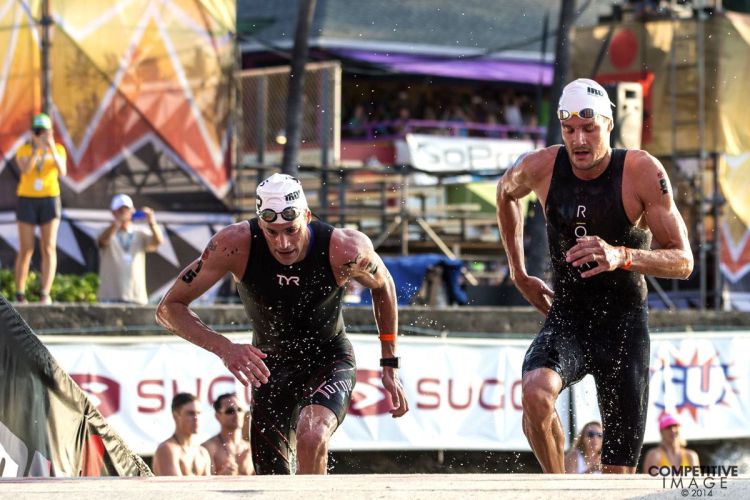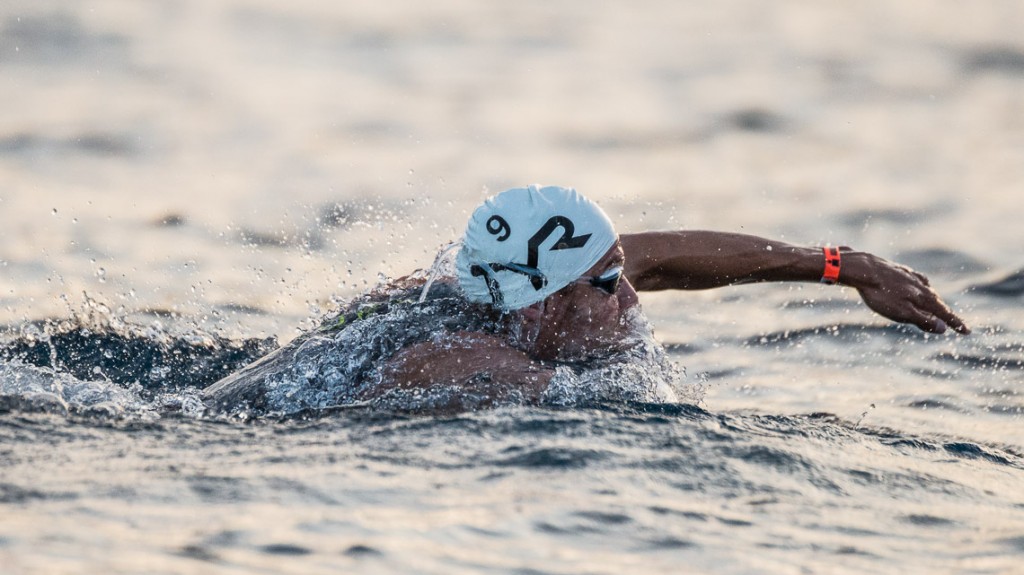 The women had an extra person in the frantic dash for shore but again no real surprises; Jodie Swallow, Meredith Kessler just followed Amanda Stevens out. Mirinda Carfrae was nearly 6 minutes down at this point. Overall the women's swims were all a bit slower than previous years. Meredith Kessler seemed a little slow in transition though as she wasn't seen leaving with the others.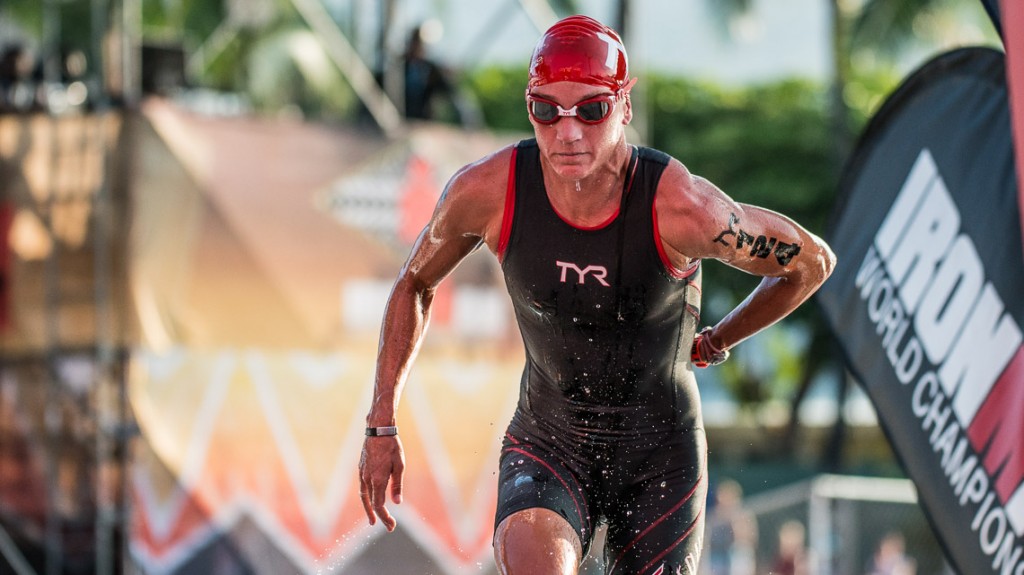 The Bike
No real surprises on the bike either, Andrew Starykowicz setting the early pace, however he wasn't to power away as in previous years. Sebastian Kienle and Maik Twelsiek (lovely bike!) chased him down and by half way were both in front. They would swap places once and Kienle would eventually finish 3 minutes ahead of Twelsiek. Last years winner, Frederik Van Lierde had a good bike split and was my tip to win based on his marathon performance last year. Jan Frodeno suffered a flat and was penalised 4 minutes for not changing it in a designated area – he sounded quite baffled by it. The penalty put some pressure on Frodeno and he lost over 7 minutes directly but he stated the cost to his rhythm hit him worse. Andy Potts was having a great bike too, around 7 minutes up on his 'usual'.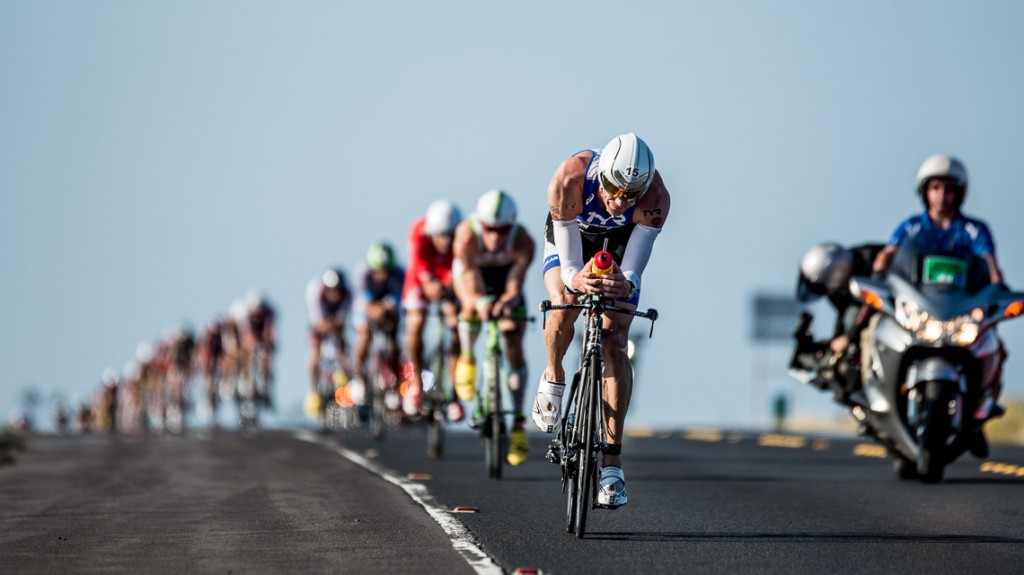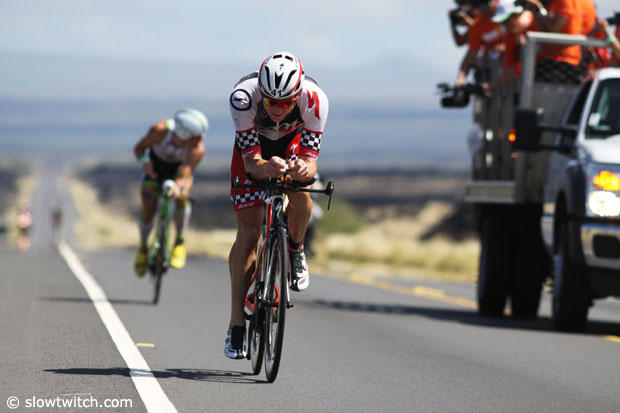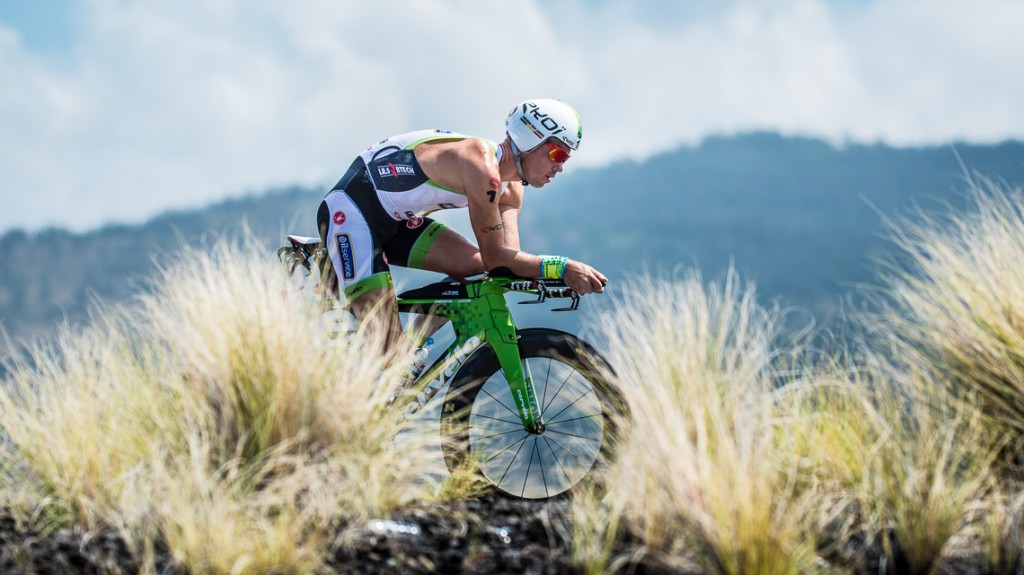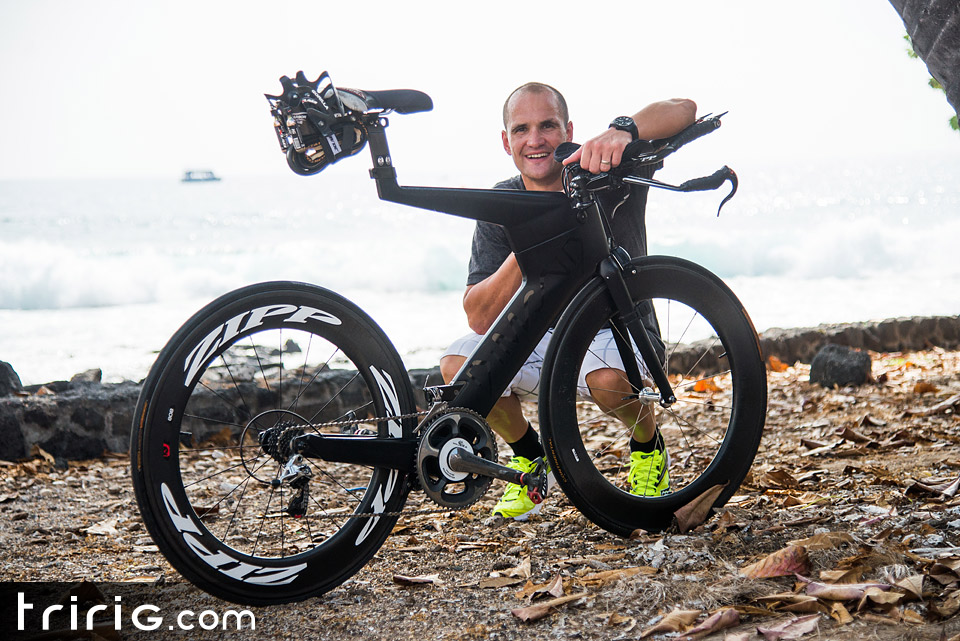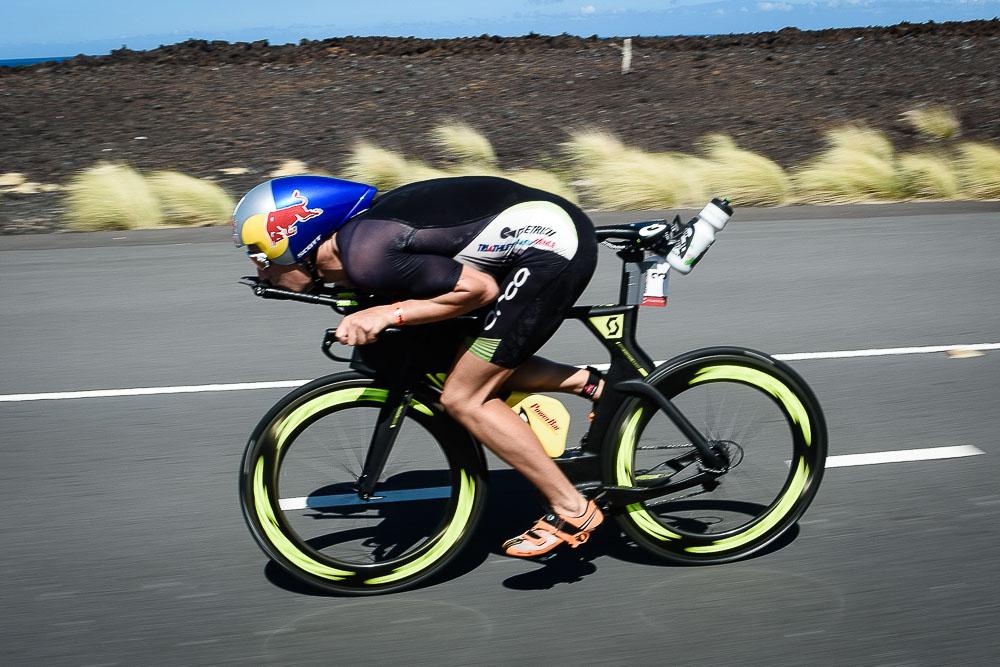 The women were led out of T1 by Jodie Swallow and Amanda Stevens. I'm not sure what happened to Meredith Kessler from the swim but she was nowhere in sight. Thankfully Meredith was soon back on track, dragging Mary Beth Ellis up to Jodie. Somewhere in the first 30 miles Jodie received a penalty for drafting an incident no one is quite sure of, not least of all Jodie.
Every dog has their day. Today was definitely not mine. It belonged to @Mirindacarfrae, @danielaryf & @RJoyce09. Congrats!

— Leanda Cave (@leandacave) October 12, 2014
At the half way stage the order settled down, Daniela Ryf had moved into the lead and was pulling away. Rachel Joyce was 2nd with Mary Beth Ellis 3rd. They would stay like this until the run, Jodie recovering to 4th, just over 5 minutes down which makes you wonder what might have been as in the men's race. Previous year bike star Caroline Steffen once again performed well to come home in 5th. At this point Mirinda Carfrae was 14:32 down on the lead and I was confident that Rachel Joyce was on to win it.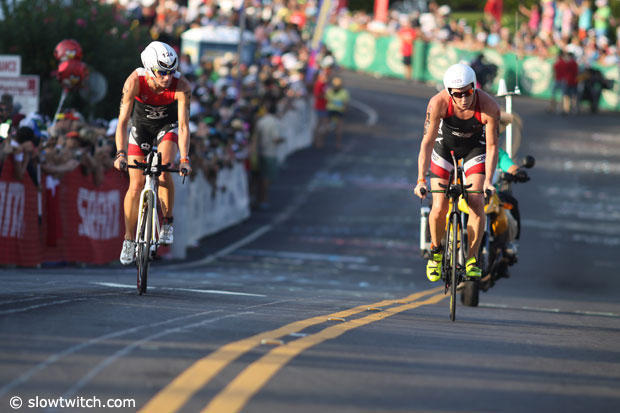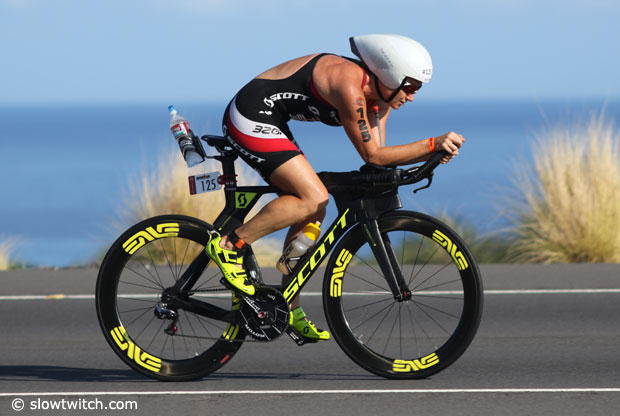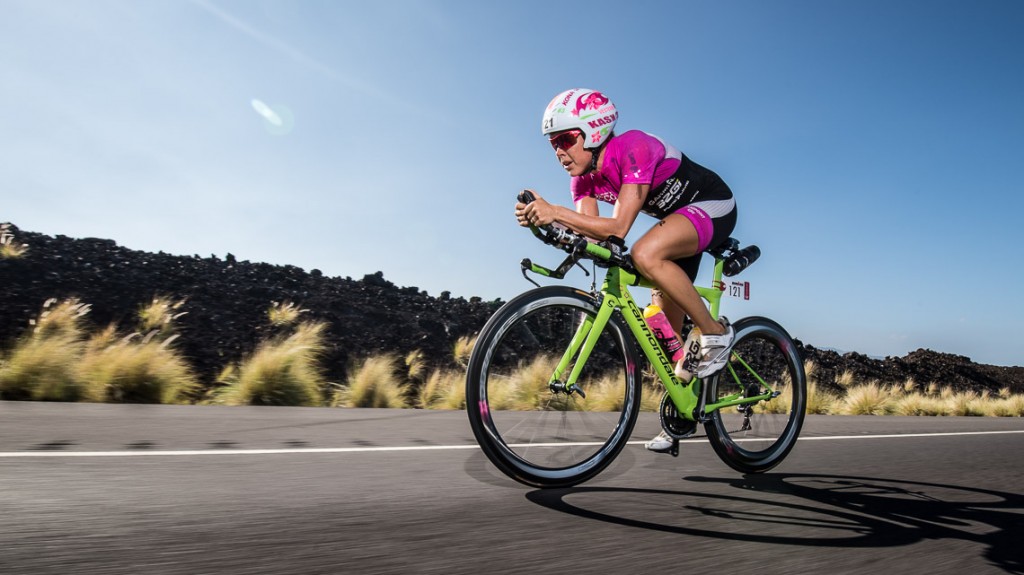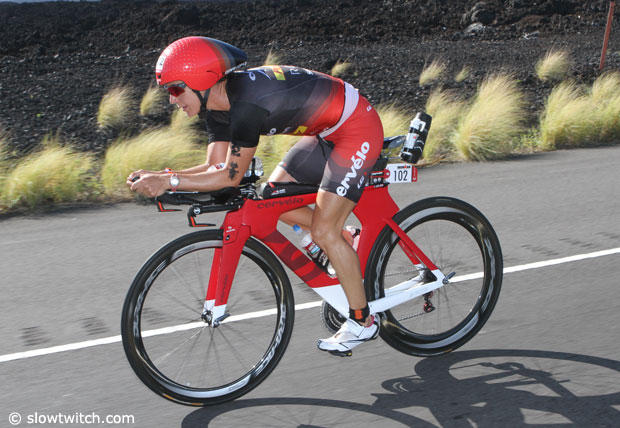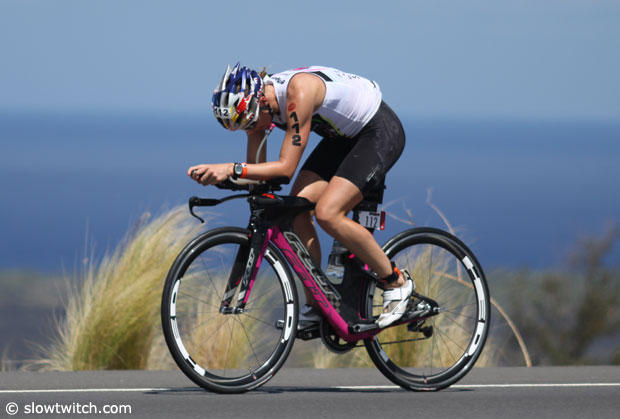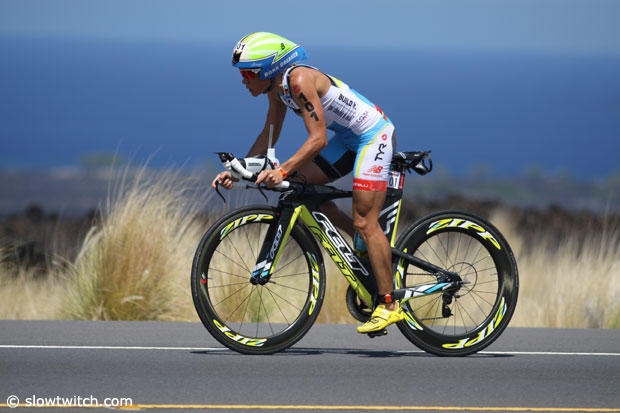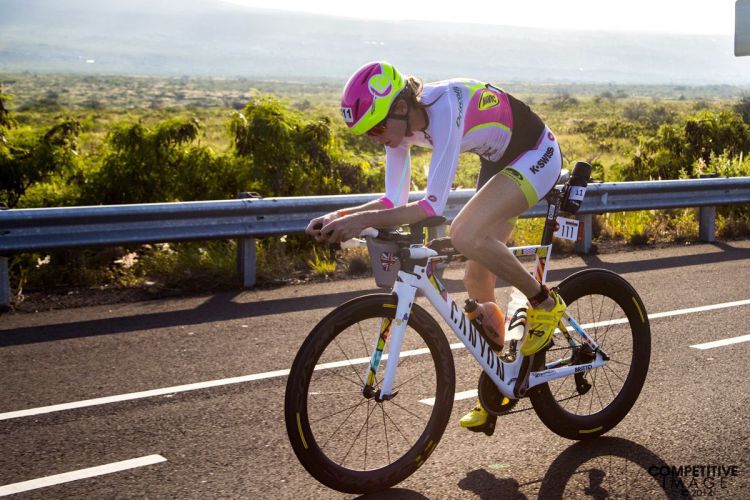 The Run
Sebastian Kienle never looked in trouble on the run, he kept it steady and overall the gap never really changed. Ben Hoffman was having a good dice with Frederik Van Lierde for a good portion of the race until the Belgian appeared to suffer toward the end. Prediction number one gone… Jan Frodeno didn't disappoint, posting one of the fastest run splits, as I said earlier, without the bike penalty this might have been an incredibly exciting finish. The eventual result would be: Sebastian Kienle from Ben Hoffman with Jan Frodeno rounding out the podium. A fantastic result and effort from all and huge congratulations from little old me! A special mention for Andy Potts too, a mammoth performance. He's clearly been working hard on the bike and run. One thing of note his T2 time was almost a minute slower than Frodeno, who he finished just over a minute behind…. could have been an epic finish.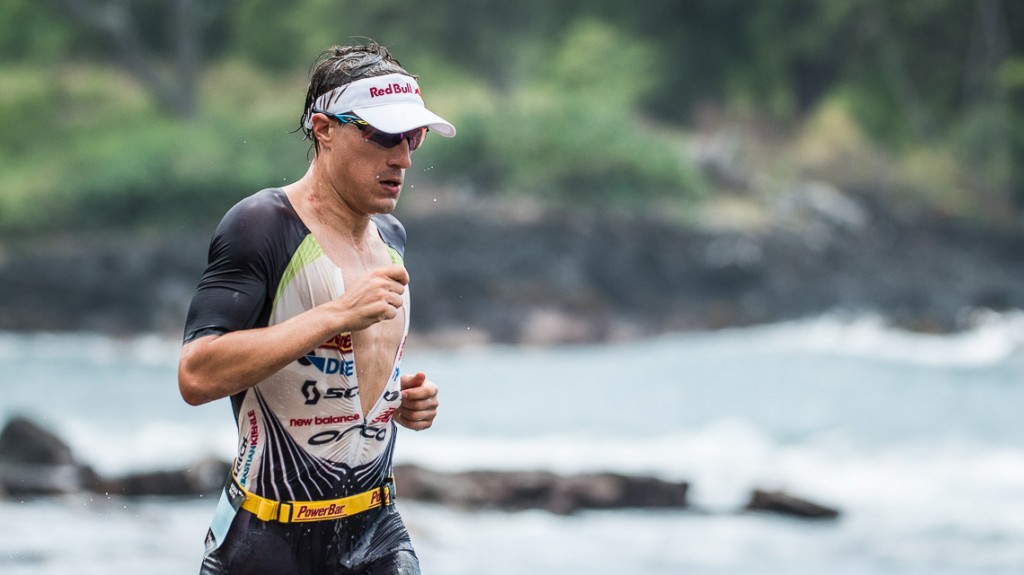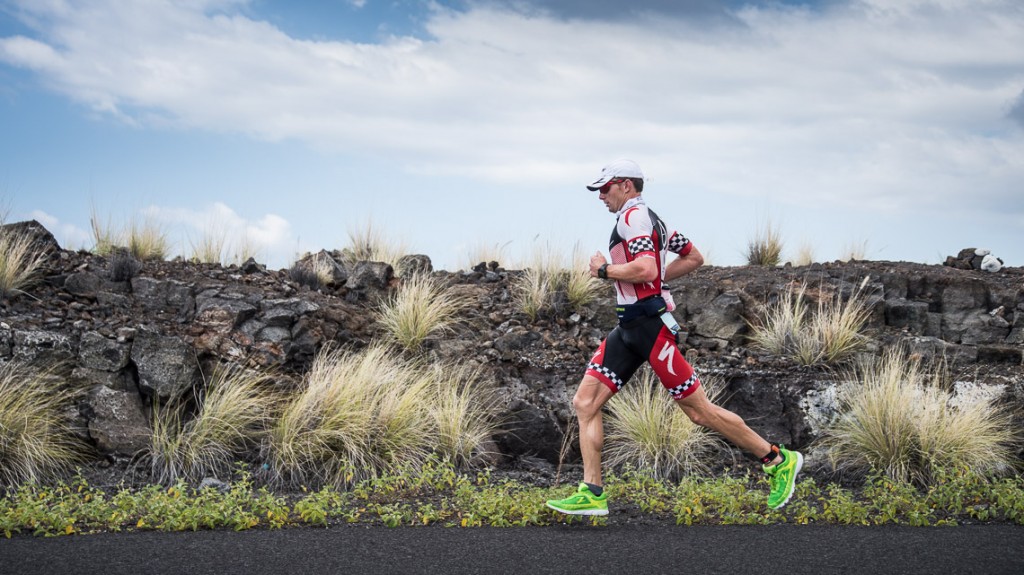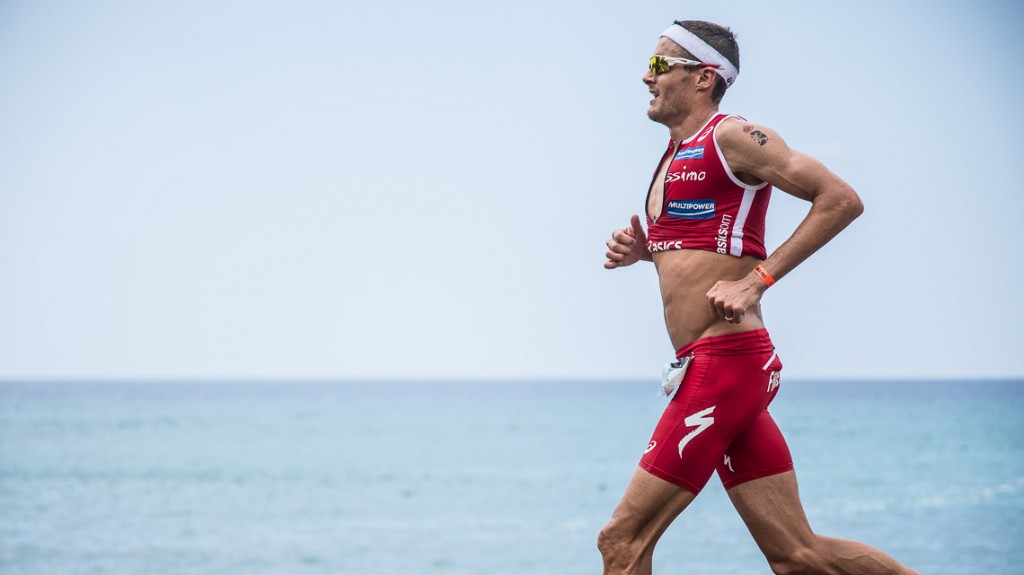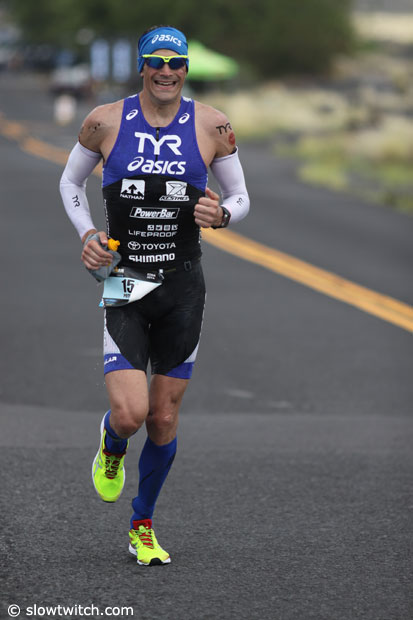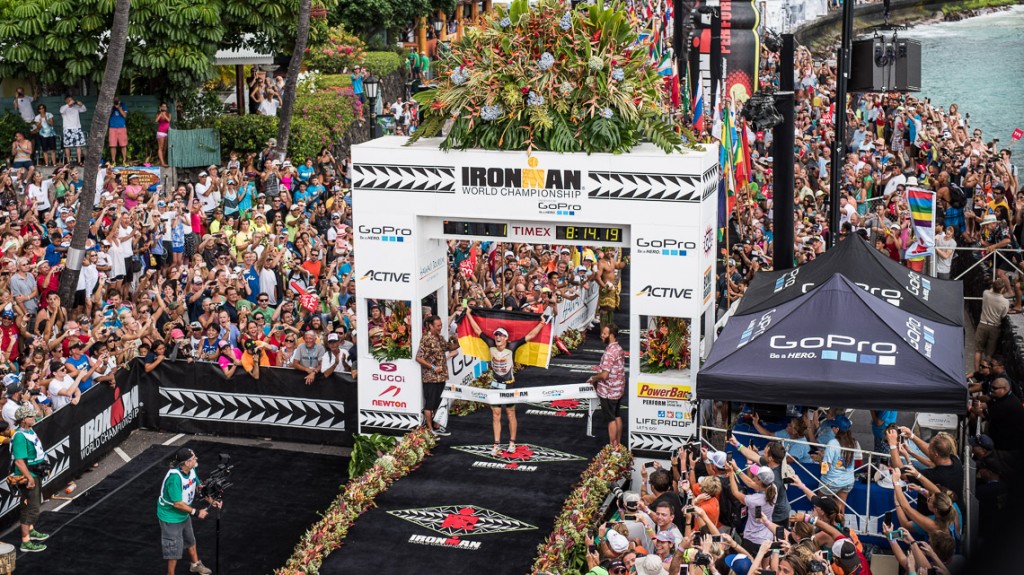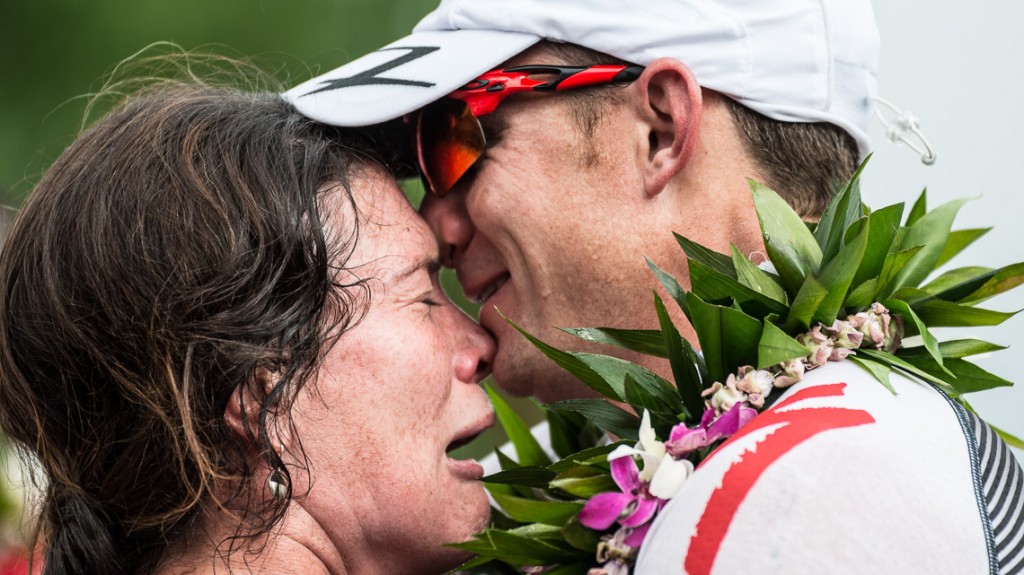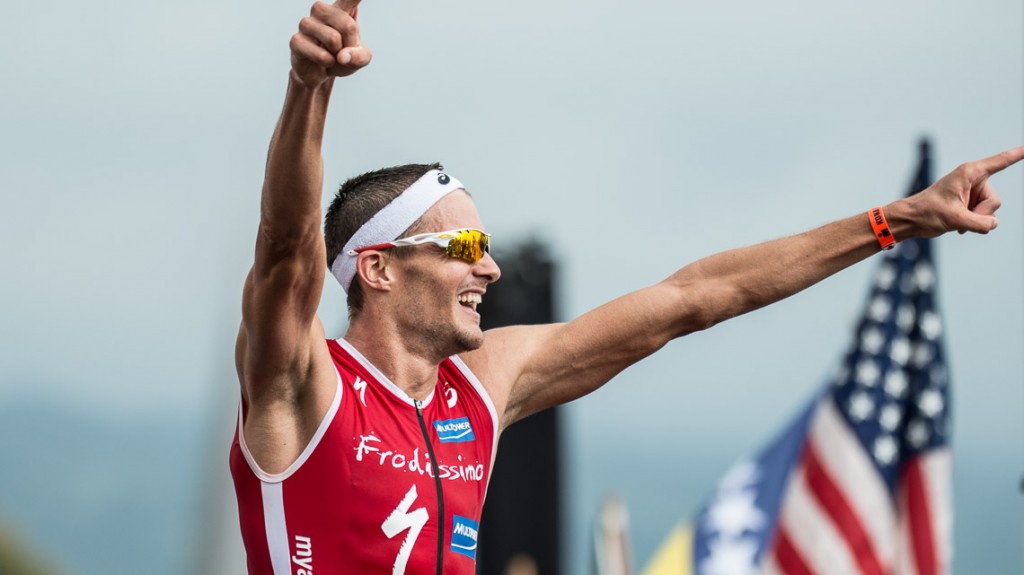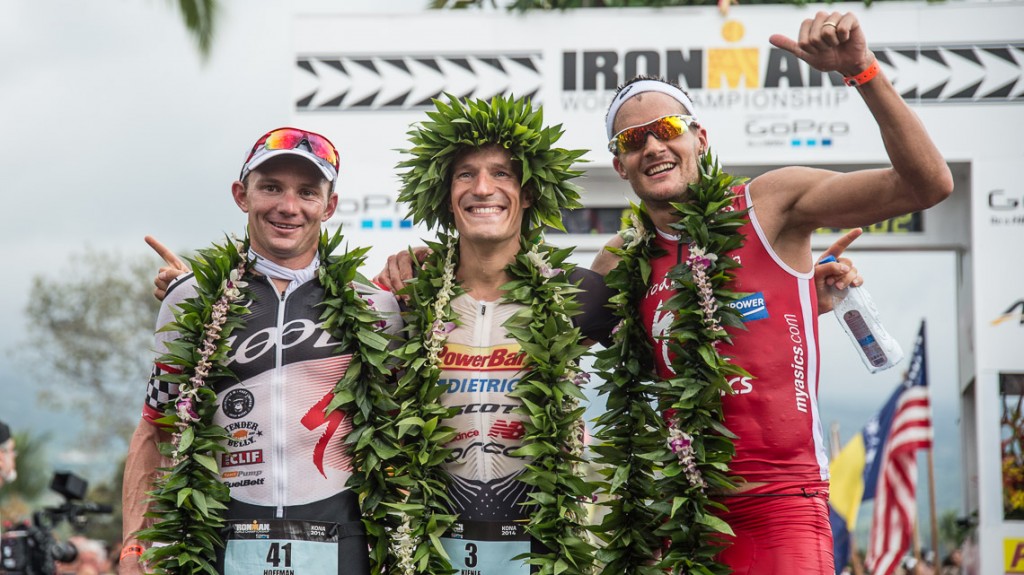 I don't think anyone would have predicted the result of the women's race looking at the times going in to transition. Daniela Ryf is unknown at the distance but certainly proven over the 70.3. She lead despite looking uncomfortable in the early parts of the race before stripping down to a sports bra. She was taking on fluids well but walking through many aide stations. She appeared to start to suffer near the harshly named Natural Energy Lab and Rachel Joyce was closing back in. Mirinda Carfare had moved in to 3rd place with 10 miles to go and was nearly 7 minutes down, it was clearly going to be close. Carfrae passed Rachel with around 3 miles to go and wasted no time passing Ryf with around 2 miles to go. She never let up and pushed right to the finish, either to be certain or as she knew the marathon record must be on. The race stayed in that order, Carfrae did break her own record, 2:50:26 is faintly ridiculous for the end of an Ironman! Jodie Swallow came though after a blistering T2 and an identical marathon time to Rachel Joyce of 3:08:45. I wonder if the presence of a certain former multiple champion cheering them on helped? Congratulations to all!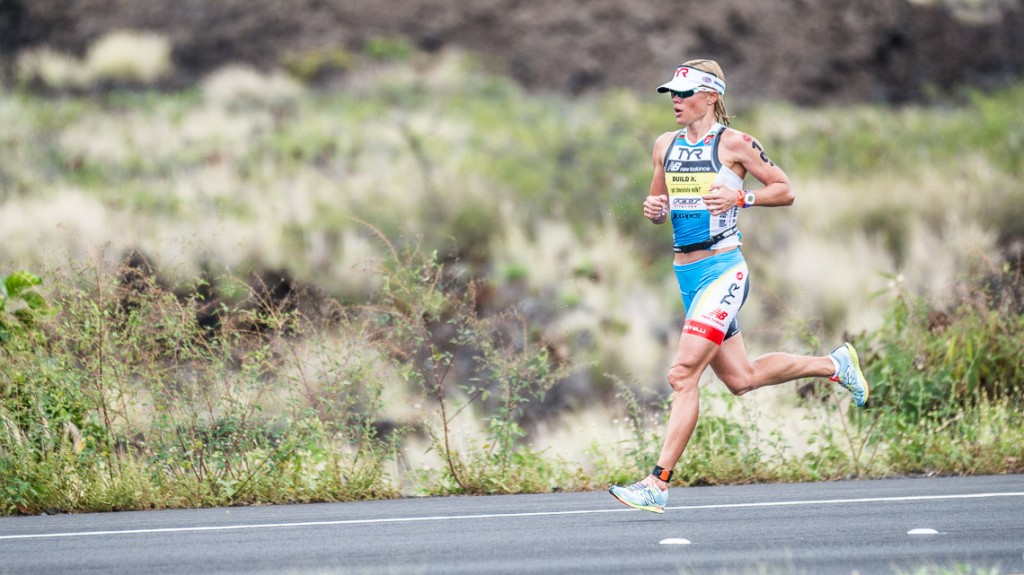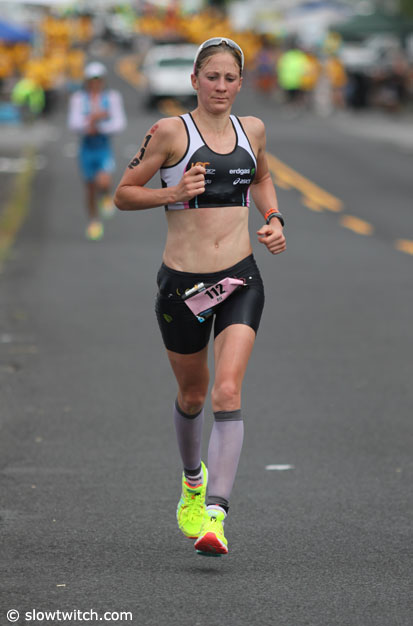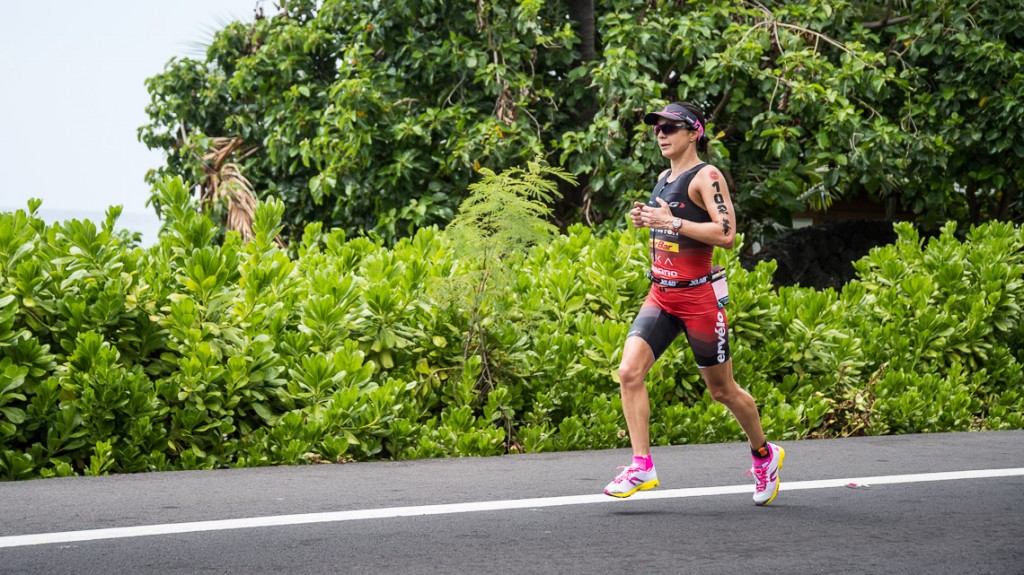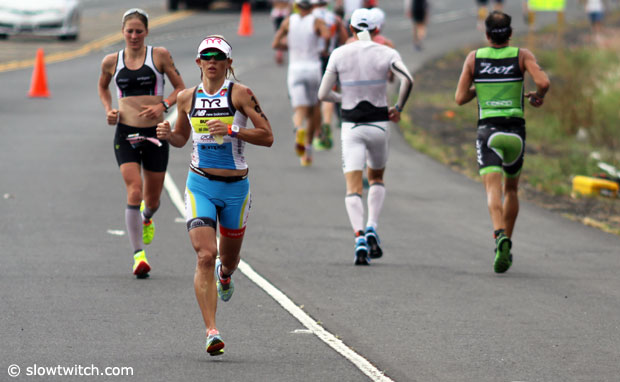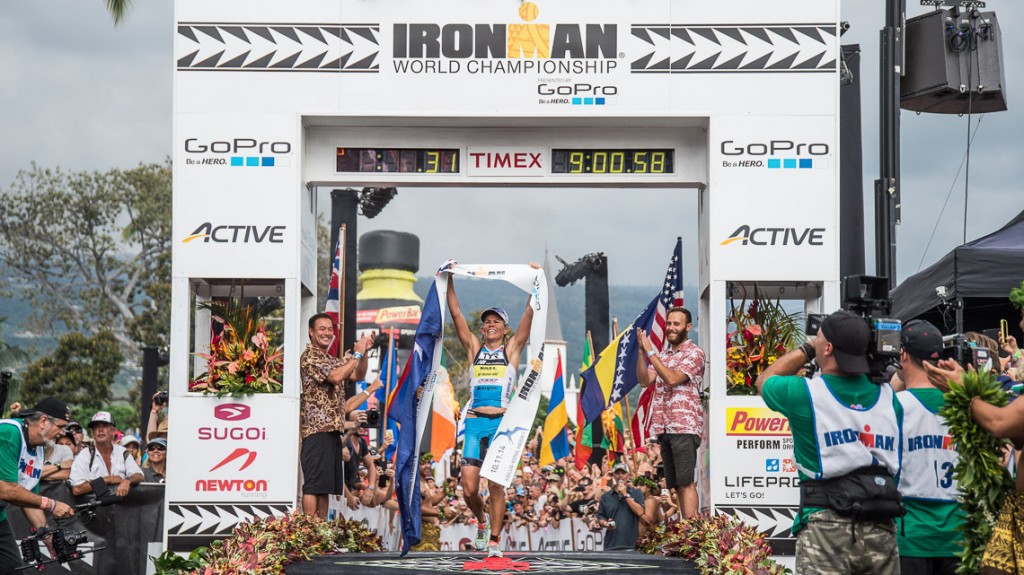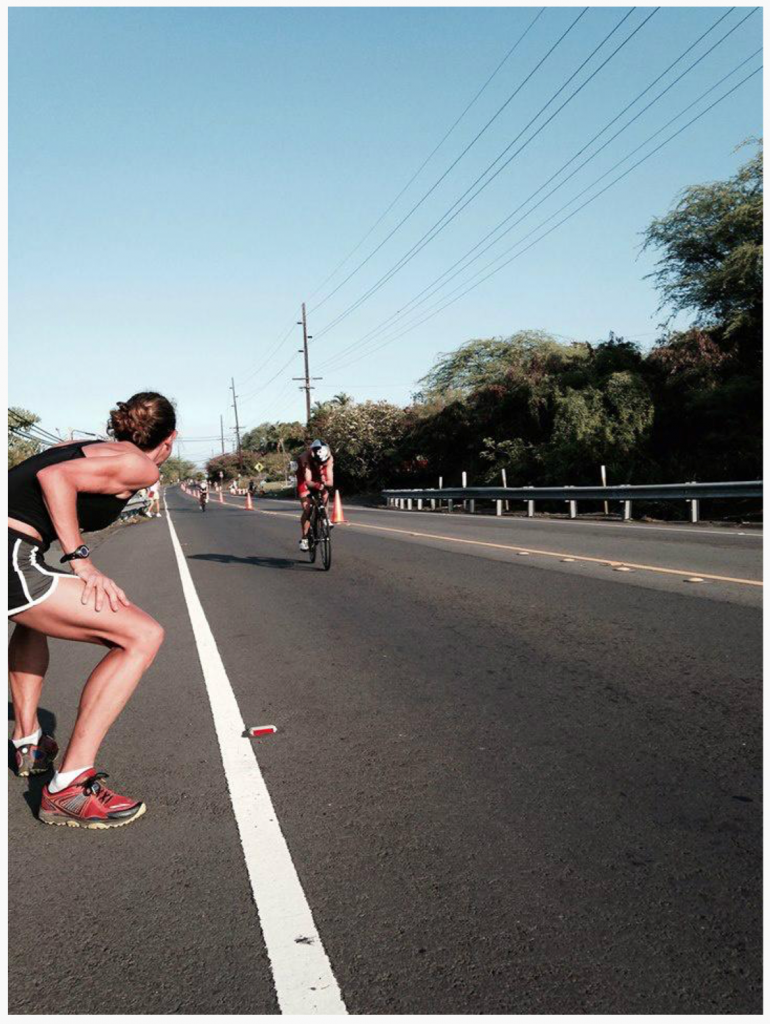 Other worthy mentions to some other GBR athletes too:
Corrine Abraham had a fantastic debut, after a tough start on the swim and a time penalty on the bike she eventually finished 11th, with the 3rd fastest marathon of the day (3:02:47)
Leanda Cave was on form from both swim and bike but suffered on the run and slipped down to 18th eventually.
Every dog has their day. Today was definitely not mine. It belonged to @Mirindacarfrae, @danielaryf & @RJoyce09. Congrats!

— Leanda Cave (@leandacave) October 12, 2014
Harry Wiltshire had to work the hardest of all to get there, competing in 8 Ironman events in 2014. He finished 29th. Just pipped to top GBR finisher by James Gilfillan, an age grouper who put in a sterling effort on the bike. Fortunately for Harry he pipped Mirinda Carfrae by 55 seconds!
Hard work today, I dealt badly with the crosswinds on the bike. Thanks everyone for all the support, especially @Huubdesign @Triathlonguard — HarryWiltshire (@harrywiltshire) October 12, 2014
Paul Ambrose was another Kona debutant and finished a credible 30th, suffering in tough conditions. He had a good swim but struggled afterwards.
That was horribly hard, hottest windy day of complete suffering. But had to finish my 1st kona. Off to be curled up in a ball in my hotel

— Paul Ambrose (@AmbroseLive) October 12, 2014
Lucy Gossage was on her pro debut, having already competed at Kona twice as an age grouper. She posted respectable times on swim and bike but suffered badly on the run, walking in many places. I'm glad she stuck it out to the finish though, something that makes me proud.
Hardest earned finisher's medal yet.Gutted but i'll be back.Ironically exactly same time as my 1st ever IM!Better to finish even if walking — lucy gossage (@lucygoss) October 12, 2014
Dan Hawksworth and Cat Morrison both failed to finish, dropping out on the run.
One other interesting article I found on the way was a comparison of power output from Kyle Buckingham; the leading age grouper from last year who returned this year as a pro. The full article is on Slowtwitch. He clearly had to work a lot harder as a pro!!!