OFFICIAL PICTURES – taken from Garmin Canada. WARNING lots of them!
For those of us in the UK, it's now on their site, Garmin Forerunner 920xt. Seems we have to wait until Q4 2014, which is well, vague as we're in it now. I'd imagine, based on history that we're looking at November at the earliest. Here's hoping we don't end up with another Sweatshop monopoly on it.
Buying Options
Well it seems it's not quite a Sweatshop monopoly but according to Garmin UK on twitter it's an exclusive to wiggle – Garmin 920xt – for the next 2 weeks. Though at the time of writing, they have no stock…
Amazon are also now showing it, with stock available from 3rd party suppliers. They have updated my order to state that it will arrive between 18th December and 14th January – which isn't exactly useful!
Garmin Forerunner 920XT GPS Multisport Watch with Heart Rate Monitor – White/Red
Garmin Forerunner 920XT GPS Multisport Watch with Heart Rate Monitor – Black/Blue
Garmin Forerunner 920XT GPS Multisport Watch – White/Red
Garmin Forerunner 920XT GPS Multisport Watch – Black/Blue
Review Summary
It seems that DCRainmaker has been playing with one for a little while and it's basically, as we mostly correctly assumed; an amalgamation of the Forerunner 620 and Edge 1000 with the Forerunner 910xt. Handy really, as I have both of those. Summarising from what we though/knew and from Ray's data, compared to the 910xt it has the following additional features:
Bluetooth Smart & WiFi connectivity
Enabling link up to mobile phones for data transfer such as workouts completed and training/route schedules, firmware updates, smartphone notifications (such as incoming call alerts, text messages) and finally smart satellite tracking. The WiFi is used to download satellite data but equally automagically upload your run/ride/swim data when you get back (assuming you're in sight of a registered wifi network).
Note that the watch doesn't support Bluetooth Smart Sensors. Still not sure why they do that, but hey.
Daily Activity Tracking
Similar to the other Garmin fitness units, such as the VivoFit, it'll monitor steps taken, goals, distances, calories etc. This will, one assumes, link back to Apple Healthkit, although at this time Garmin Connect and HealthKit aren't exactly best friends in my experience!
Connect IQ
A recently announced feature that will allow third party app creation and connectivity. New right now, but has a lot of potential…
Live Tracking
Handy if you're heading off on a long ride or run on your own and assuming that you're happy to take your phone along as it requires the bluetooth connection it. For cyclists I can see the benefit of this, for runners it's more of a personal preference thing but I don't like lugging my iPhone along with me. Basically, it broadcasts your location to a webpage that you can give viewing permission to selected people.
Colour Screen
I quite like this on the Forerunner 620 and Edge 1000, particularly when you're using the different activity profiles; race, training, walking etc and it changes the colour outline to dictate this.
Running Dynamics, Recovery Advisor & VO2 Max (requiring the HRM-Run strap)
All of these, and their sub features, were introduced with the Forerunner 620 as means of monitoring performance. I like the features but admittedly don't fully understand them, although it can be handy to see how the impact of clearly working harder (higher heart rate) can often manifest a change in stride length or stride height. The VO2 Max is a bit of a guide using techie algorithms and this can now be applied to cycling too
The main features are Vertical Oscillation, Ground Contact Time, Cadence, Recovery Time, Race Predictor and Personal Records.
Training Plans
Again a feature from the Forerunner 620, you can use pre-defined training plans from Garmin Connect that tell you what to do, how hard and when – either by Heart Rate or per mile (or kilometre if that's your bag) pacing. You can also create your own training plans and synchronise them to the watch so it'll nag you into doing something when you're actually supposed to.
You can also use the Virtual Racer, again as per the Forerunner 620 but apparently enhanced here which is a good job as i used this precisely once and then moved on. Basically you can race/train against a pacing session that you've done in the past or in the new bit, upload any session from anyone and train against that.
Metronome/Treadmill Support
I asked about it and nobody knew but a few folks guessed, it seems it does as a metronome does, in that it kicks out a beat for you to aim your cadence against. Not sure how useful it'll be but lets not criticise evolution!!
Also, again as per the Forerunner 620, you can use it indoors without a footpod. In my experience this is accurate enough for the casual user but not accurate enough if it's really important to you. Thankfully you can use the footpad if you've still got one….
Enhanced GPS/Tracking
Battery life is listed at 24 hours using per second tracking, but this can be increased using 'UltraTrac' which offers up to 40 hours using less frequent tracking. In Ultratrac it still records ANT+ stuff at the same 1 second interval, which is a nice touch.
GLONASS which was introduced in the Edge 1000 basically gives more accuracy when using GPS in dodgy coverage areas.
You can also use the much missed features in a number of other devices, the 'Back to the Start'. It's not a full navigation system but will point an arrow in the general direction and off you go. Possibly more usefully for a trekking process is that you can pre load waypoints and navigate towards them in a similar fashion.
Garmin VIRB control
Probably only useful when you're on the bike, but as per the Edge 1000 you can control the VIRB action camera. A bit of a gimmick for me as I already have the Edge 1000 but it could be useful for others.
Garmin Connect Enhancements
Garmin Connect is finally becoming a triathlon friendly place too, rather than uploading the three separate disciplines as individual activities, it can now be shown as a triathlon.
And finally…
IT"S A WATCH!!!
As you'd expect Ray has done a fuller workup and promises a complete review in November. Which suggests we won't be seeing it too soon. http://www.dcrainmaker.com/2014/10/fr920xt-triathlon-details.html
So it looks as though there isn't too much revolutionary material here, but we have a built in daily fitness tracker.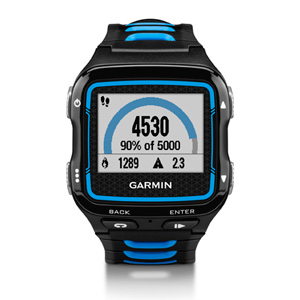 Some data screens…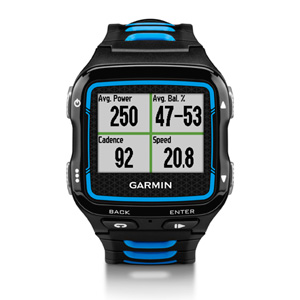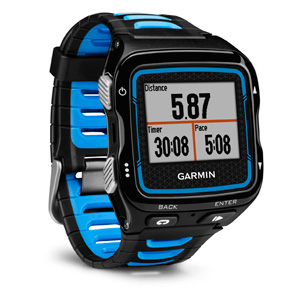 The recovery advisor is present as per the recent FR620 and Fenix2.
I'll admit I have little idea what a metronome is going to be used for, i'd assume it's some sort of swimming feature to keep your tempo up, or maybe it could be used for cadence in other disciplines?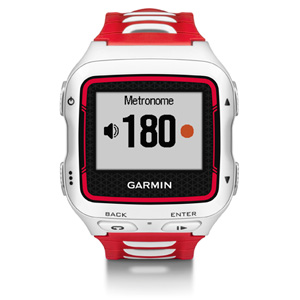 It doesn't look too chunky, which is a good thing. I'd put off getting the Fenix 2 as it looked huge.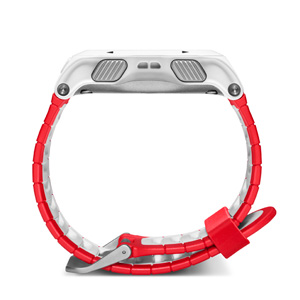 It appears that Garmin have extended the VO2 max calculation first launched in the Forerunner 620 and used in conjunction with the HRM-Run. This shows it working on the bike so we must assume it is present in the running to. Will we see it for swimming yet – highly unlikely but we can but dream.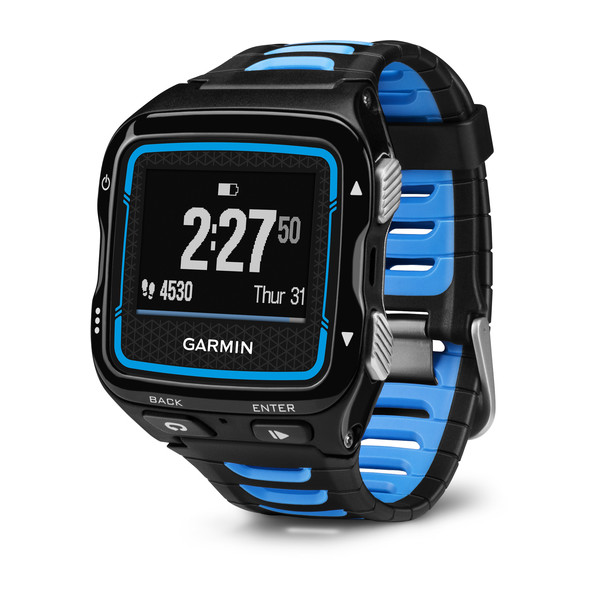 It also appears that we can use this watch as a, err, watch!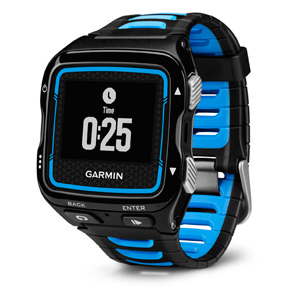 A bit more info coming to light, Garmin Canada appear to be showing a reference to it, good news, it's been confirmed as a wearable device – Forerunner 920xt. It seems it has a product code of 137024 and a part number of  010-01174-00, for all the good that does at the moment. This means it's a fairly safe bet that those folks in Canada will be able to keep an eye on this page.
It seems that the Forerunner 920xt may be more imminent than some thought, RoadRunnerSports (USA) are advertising it as available from October 5th priced at $499 with the HRM-Run. here's hoping that it is the same strap that came with the FR620 and Fenix 2. I guess that means £379 in the UK. As hoped it seems to offer all of the advanced metrics of the Foreunner 620/Fenix 2 but in a smaller unit.
I've tried a couple of times to contact Garmin UK to ask for confirmation on dates but have no news as yet. I'll update this thread as and when I know more!
Many rumours circulating about this little baby, logic assuming that it'll be called the Garmin Forerunner 920xt, if their naming pattern continues. I've been using the Garmin Forerunner 620 as my main running watch since it was launched and I love the extra detail over some of their earlier units. As i'm new to triathlon i've been thinking for a while about getting a multi sport watch.
I already have an Garmin Edge 1000 cycle computer and the above mentioned FR620, and given that my biggest area of concern is the swimming, I figured that I either need a Garmin Swim, or look at a multi-sport watch. I'm very aware that there are other brands on the market from Suunto, Polar etc but i am quite in bed with the Garmin ecosystem so plan to stay there.
I've considered the Fenix 2 but having seen them on a few folks, they look huge – i'd have genuine concerns about getting a wetsuit off with one of those on my wrist!
Here's hoping the 920xt is thinner and a better form factor than the current 910xt. I'd also like to see them retain the quick release element as this seems to be a large area of concern for a lot of people. They'd be mad to exclude Bluetooth Smart for connectivity too and as a result of this i'm sure it'll have all the Live Track features that go with it. Having used a few Garmin devices in my time, the hot satellite link is a must too, the FR620 gets a satellite link in seconds, as opposed to minutes for the FR10 i used to use.
It seems that the 920xt has been confirmed (and then quickly removed) by Garmin, but thanks to the powers of Google, you can at least get some proof of it here.